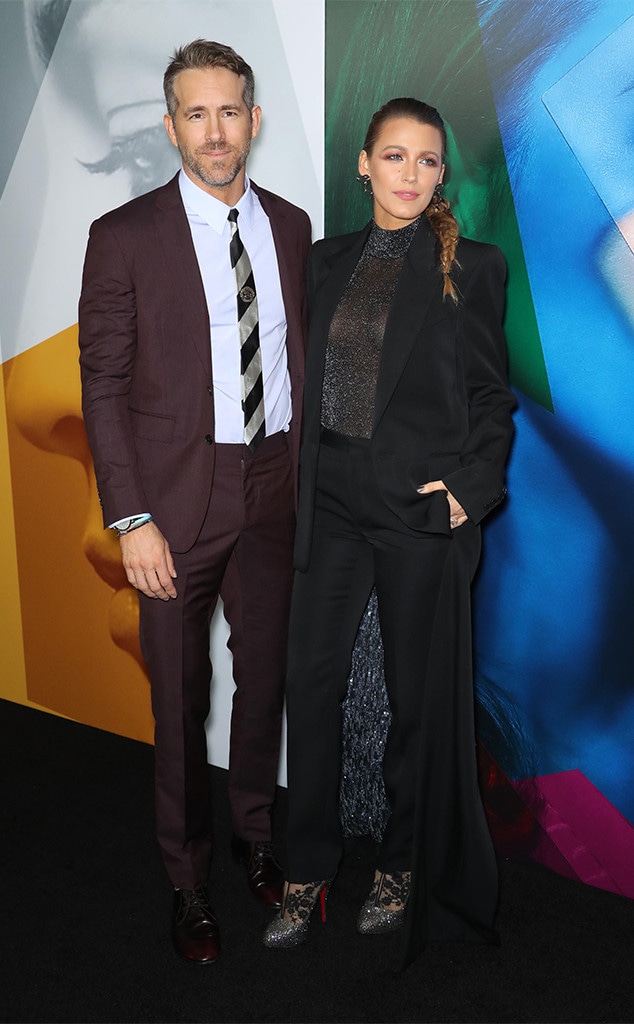 JOHN NACION/startraksphoto.com
Ryan Reynolds is "swamped" this week.
The Aviation Gin owner, who recently revealed his company email address to the world on The Tonight Show, has been setting up hilarious out-of-office replies for fans to receive when they send him a message. This week, if you email Ryan@AviationGin.com, you'll receive Reynolds' weekly planner along with a message that reads, "Bruce, see below. I'm swamped. No way can I squeeze any more into this week."
So what's on the Deadpool actor's schedule this week? Attending (and sneaking out of) a screening of wife Blake Lively's movie A Simple Favor and much more. Let's take a look!
Ryan Reynolds/Aviation Gin
Reynolds devoted much of his Monday to gym, tan and laundry. At 8 p.m., he attended a screening of A Simple Favor at the Museum of Modern Art in New York City. The planner notes, "No divorce jokes!!"
An hour later though, Reynolds' planner states, "Sneak out of MOMA screening to regroup. It can't all be about you. This is her moment. Get it together, asshole."
On Tuesday, Reynolds made an appearance on the Today show in the morning and scheduled time for himself in the afternoon to "find out why they're called Toronto Maple Leafs and not leaves," because it "makes no sense."
Watch:
Blake Lively Calls Ryan Reynolds Her "Style Icon"
Then on Wednesday, Reynolds spent the morning brainstorming world peace and saving the environment. At noon he had a Lunchables and then spent the rest of the day finding a new hairstyle for himself.
Thursday he titled "PARENTING DAY!!" which started with picking up the kids "from celebrity child kennel." At 6 p.m., the schedule reads, "Chauffeur returns kids." The planner also notes that Lively is on Jimmy Fallon's show Thursday night.
On Friday, the calendar reminds Reynolds that A Simple Favor opens in theaters. At 10 a.m. he has an Aviation board meeting scheduled, telling himself to "learn the difference between revenue and profit before meeting."
At noon, Reynolds is scheduled to Skype with his "secret family in Denmark."
The following day, the planner says Reynolds will "cry in front of stranger" at 10 a.m., watch Paddington 2 "for the 100th time" in the afternoon, have a date night at 7 p.m., and then shortly after at 7:10 p.m. watch Paddington 2 "alone."
On Sunday, Reynolds will spend the day "looking for roles which feature a strong male character."
When one of Reynolds' social media followers tweeted about the OOTO response, Reynolds replied, "The email response from ryan@aviationgin.com is supposed to be an out of office reply. Not my private calendar. Please disregard." He also replied to another Twitter user about the weekly planner, "That's private."
We think it's safe to say most of the what's on the calendar is a joke. Reynolds and Lively, who have two kids together, appeared stronger than ever at the A Simple Favor screening on Monday, which happened to be one day after the couple celebrated their sixth wedding anniversary!