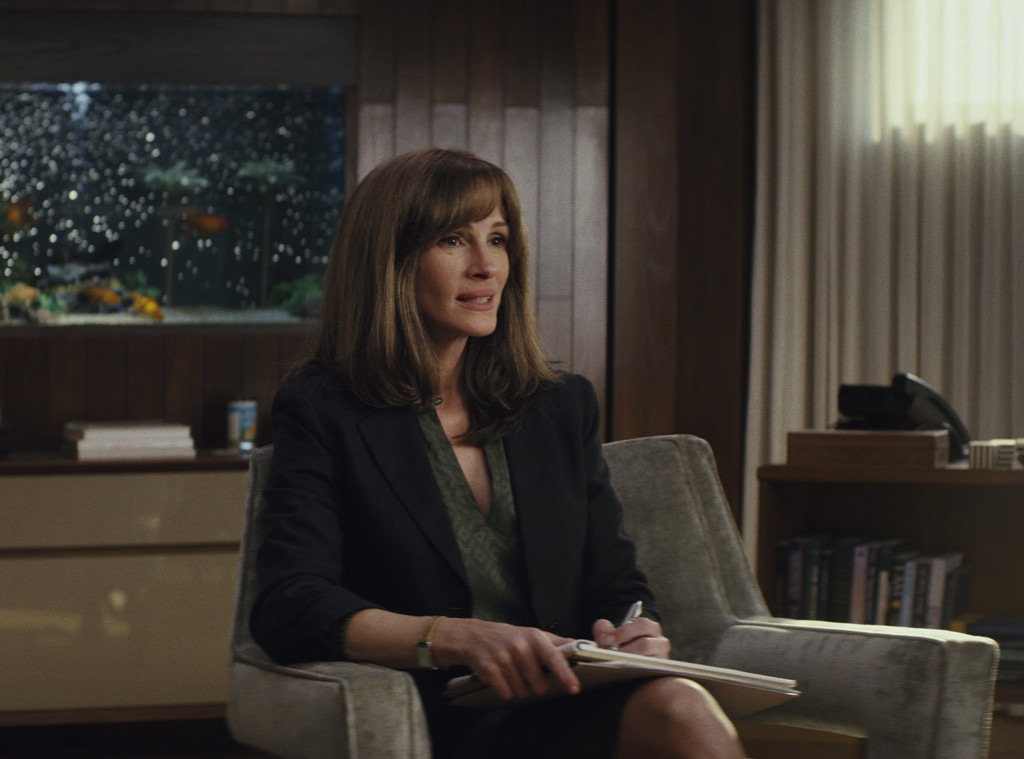 Amazon
Julia Roberts is having a moment. Both a moment, like a buzzy new TV show (and nailing Instagram), and a moment in the trailer for her buzzy new TV show, Homecoming. Roberts' Heidi Bergman has seen better days, it seems.
Directed by Mr. Robot creator Sam Esmail, the series follows Heidi Bergman, a caseworker at the Homecoming Transitional Support Center. It's a Geist Group facility with the aim to help soldiers transition back to civilian life. Bobby Cannavale plays Colin Belfast, the head of the facility and Heidi's boss with manic demands and questionable motives.
Not everything is as it seems, as you can see in the trailer below.
The story then jumps four years into the future and Heidi is in a new life, living with her mother (Sissy Spacek) and working as a waitress. Everything changes, again, when a Department of Defense auditor (Shea Whigham) comes to her about the Homecoming facility. The story just gets deeper from there.
The series, which is based on the podcast of the same name, also stars Jeremy Allen White, Alex Karpovsky and Dermot Mulroney. Eli Horowitz and Micah Bloomberg created the drama.
Homecoming premieres on Amazon Prime Video on November 2.