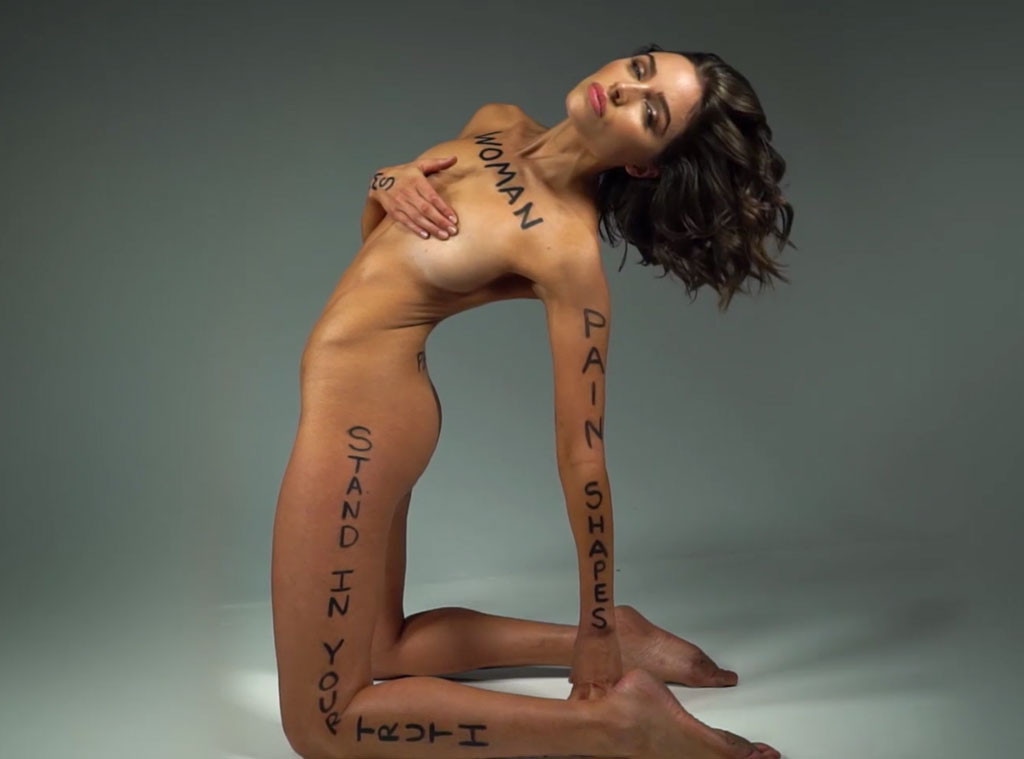 E!
Olivia Culpo has landed the photo shoot of her dreams!
In the season finale of Model Squad, the influencer not only learns she landed the Sports Illustrated shoot she had been working over two years for, she also finds out she will get to share a message to the world in the process.
"You're gonna shoot in New York," Olivia's manager Nikki explained. "You will be naked. You will body paint a message that you want to get out to the world on your body."
At the shoot, Olivia not only bared it all, she barred her soul to empower the magazine's readers.
"One thing that I always tell myself is, 'You are enough. Who you are right now is enough,'" Olivia revealed about the theme behind her body paint. 
The road to Sports Illustrated wasn't easy for Olivia, but she wasn't the only model who had a difficult journey this season. Nadine Leopold opened up about the rough road to landing the coveted Victoria's Secret Fashion Show.
Watch:
Nadine Leopold Opens Up About Single Life to Shanina Shaik
"Nadine, how is prepping for the VS going?" Fellow model Devon Windsor asked.
"I have been working every single day and I'm really grateful, but it's stressful because it's so much pressure already and it's just like, a lot," Nadine confessed.
What it ultimately came down to for Nadine, was feeling good about herself on one of the world's most watched runways.
"In school I got bullied for being too tall and too skinny and then I came into the fashion world and suddenly I was too big and my weight was going up and down all the time," the Austrian model explained. "I got so much pressure and because I was working so much it turned into a huge problem."
The model broke down explaining her past struggles with an eating disorder, but was happy she came out on the other side of it.
"I hit a point where I realized that I have to really change my life if I want to be healthy and accomplish my goals," Nadine added.
But it's been through these ups and downs, off and on the runway that girls of Model Squad have been able to forge an ever-lasting bond.
"It's moments like this where I'm just so thankful for all of the opportunities I get, the people I meet and work with. It makes it all worth it in the end," a grateful Devon gushed to the camera.
Miss any Model Squad moments? Binge watch the entire season on E! Now.