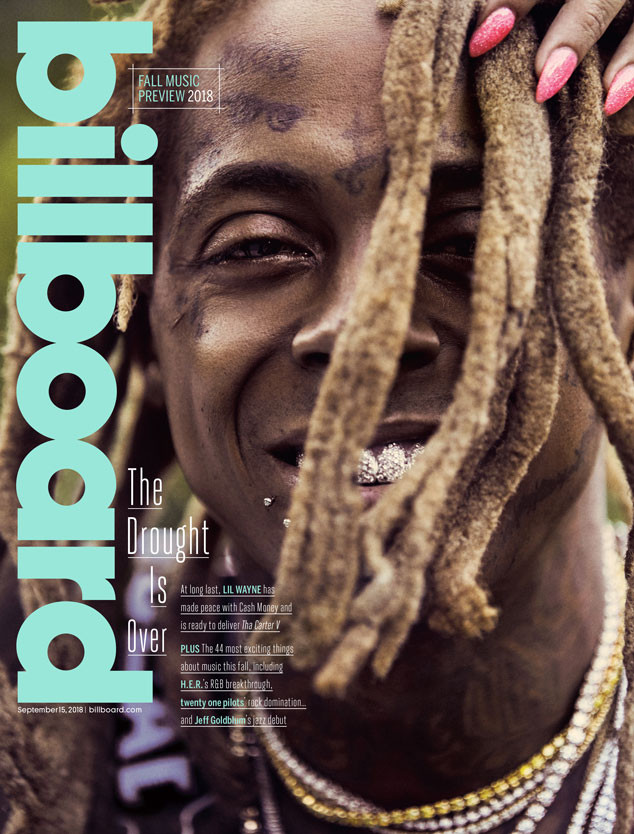 Ramona Rosales exclusively for Billboard
Lil Wayne will release the long-awaited Tha Carter V at the end of September.
One of the track's on the album, according to his new Billboard cover story released on Thursday, addresses Wayne's suicide attempt at the age of 12. When he was 12, Wayne found a gun in his mother's home "and shot himself in the chest, just missing his heart," the article states. In the past Wayne had called this an "accident," but on a verse on the unnamed track he now "admits this was a suicide attempt, undertaken after his mother told him he would no longer be allowed to rap," according to Billboard.
The song was on Tha Carter V's original tracklist, but following the suicides of Anthony Bourdain and Kate Spade just months ago, Wayne added lyrics to the track, which will now be the album's outro.