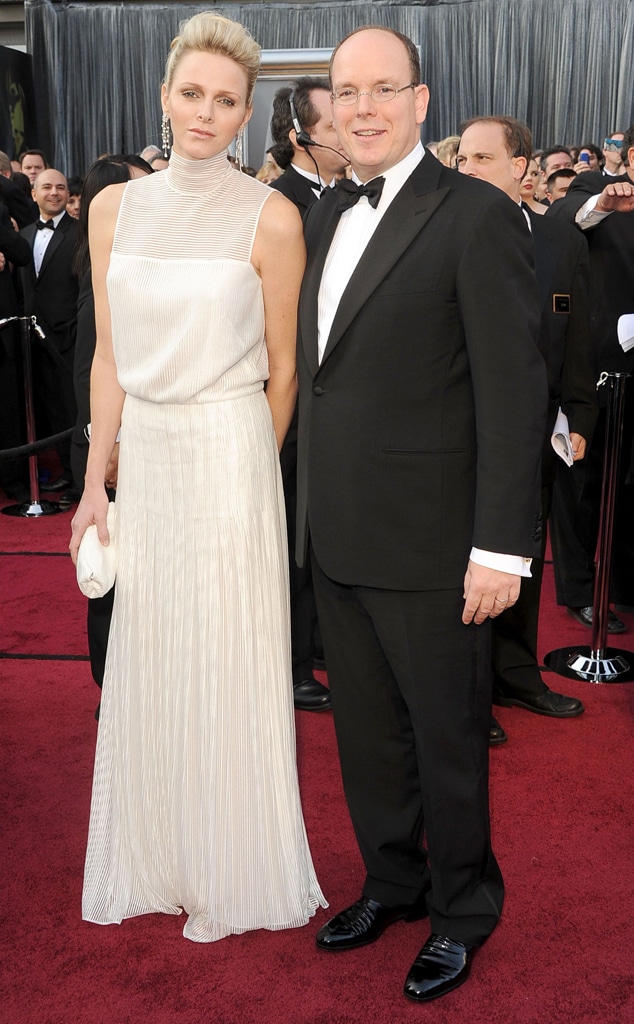 Jason Merritt/Getty Images
Monaco's royal twins are all grown up and starting preschool.
Princess Charlene of Monaco posted on her Instagram page on Wednesday photos of her and husband Prince Albert II's 3-year-old twins Prince Jacques Honoré Rainier and Princess Gabriella Thérèse Marie on their first day of school.
Both kids are dressed in white polo shirts and jeans. The little princess sports a pink floral backpack and her brother has a black one with patches sewn on. In one photo, Gabriella, who is shorter than her twin, reaches up and puts her hand on Jacques' shoulder. In two other pics, the two are seen walking together.
"First day of school," Charlene wrote.
Charlene, 40, often shares photos of her family on Instagram. In January, she chronicled another milestone; Gabriella's first time skiing. In March, she posted a pic from Albert's 60th birthday celebration, which shows him and the twins about to blow out candles on a birthday cake.
Charlene and Albert had debuted their twins to the people of Monaco when they were a month old, in January 2015. Both held one infant as they stepped out on the balcony of the Palais Princier and greeted the cheering crowd.