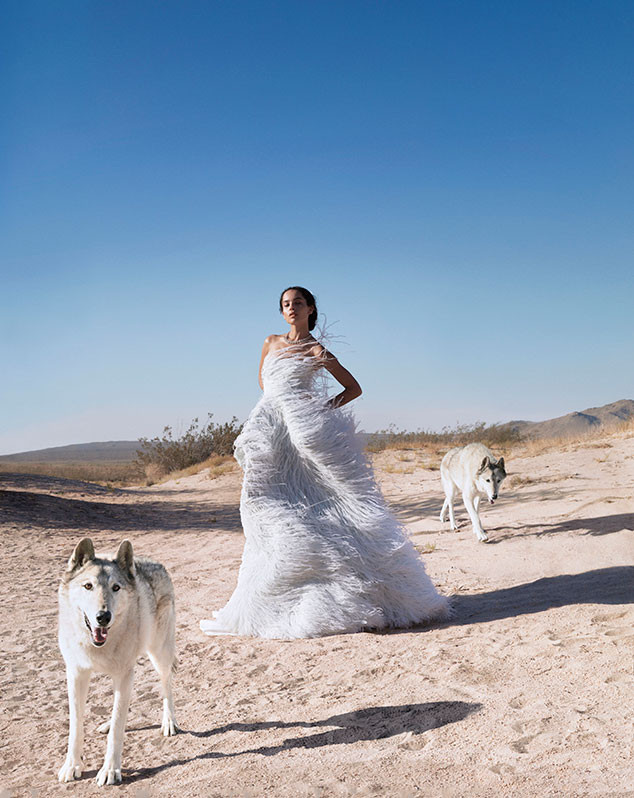 Camilla Akrans
Zoë Kravitz has become one with the wolves.
As fans may be surprised to learn, the 29-year-old Big Little Liars star grew up around the animals. "My mom loves them," she told interviewer Reese Witherspoon of her famous mama, Lisa Bonet. "When I was a kid, we had a half-wolf, half husky and a malamute. I grew up with these big dogs, and they were my pals. So it wasn't completely foreign to me, which is funny. Now my mom has two wolf dogs. They are like full-on wolves, they live in this big beautiful pen on the property, and she just has this wonderful connection with them."
Thanks to the childhood experience, it sounds like the stylish star felt right at home with her unique co-stars for her Harper's Bazaar October cover shoot. To add to the natural aesthetic of the shoot, Kravitz also went completely unretouched in the photos which, as her famous interviewer pointed out, "would be more frightening than facing a pack of wolves" for some stars.