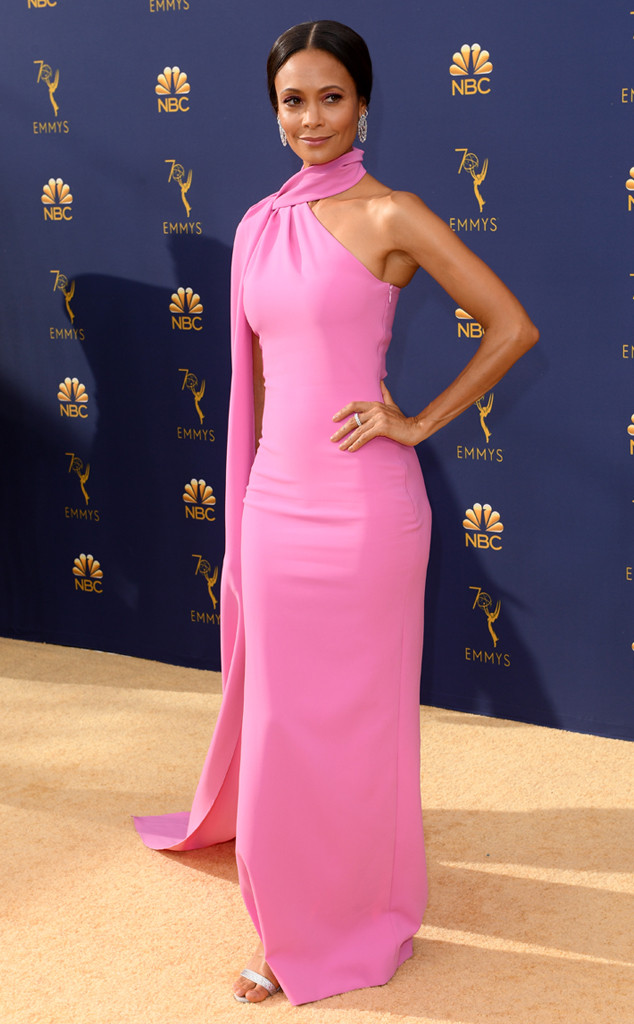 David Fisher/Shutterstock
Thandie Newton must be an Ariana Grande fan because she knows "God is a Woman."
The Westworld star took to the stage to accept the Emmy for Outstanding Support Actress in a Drama Series in a pink halter gown to thank her loved ones. She started off in typically charming fashion and ignited laughs when she said, "I don't even believe in god but I'm going to thank her tonight."
After the crowd contained their giggles, she continued, "I am so blessed. I am so blessed... To work with the people that I have gotten to work with. The cast and crew of—I can't believe I'm here—the cast and crew of Westworld, I love you all so much."
And if this day wasn't special enough for the Brit, it is made sweeter by her daughter's 18th birthday. "My family, my daughter Ripley turns 18 today and I get to guide you and love you and protect you, which is my north star. I love you so much, baby. Thank you, thank you for this," she passionately said, before walking off the stage with the stars of The Handmaid's Tale, Elisabeth Mossand Samira Wiley, who presented her with the award.