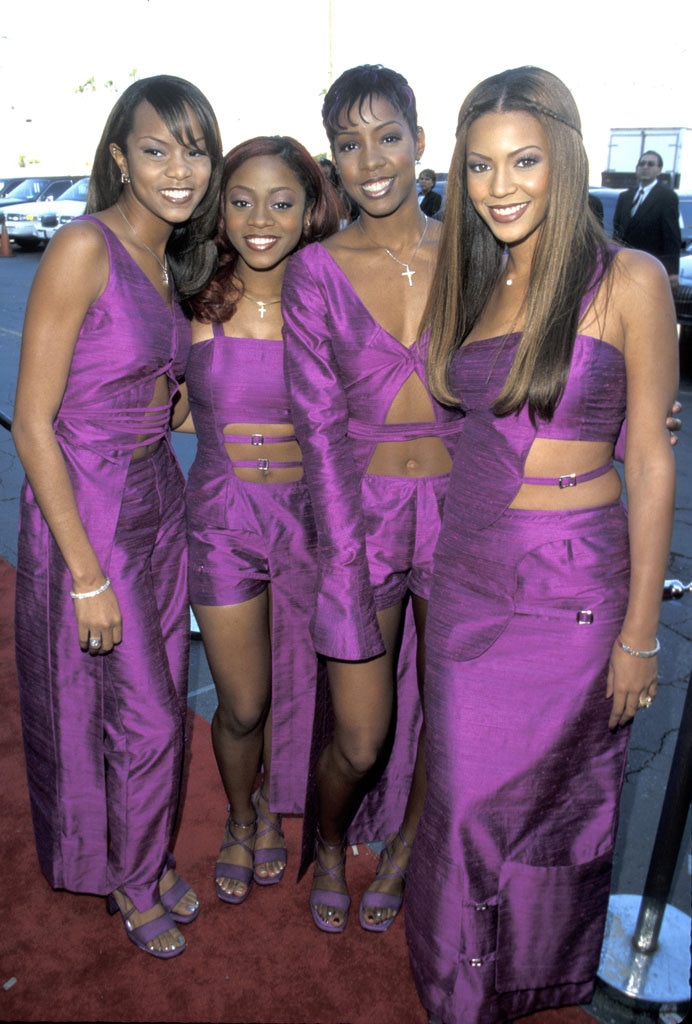 Jim Smeal/WireImage
It's a reunion that could cause some Destiny's Child fans to lose their breath!
As Beyoncé continued her On the Run II tour with Jay-Z this month, the Grammy winning singer was able to meet up with a close friend.
Any guesses?! As it turns out, Beyoncé reunited with former Destiny's Child member LeToya Luckett.
"Congratulations LeToya you are gonna be the best mommy," Tina Knowles Lawson shared on Instagram Wednesday afternoon.  The photo captured by Raven Varona was also featured on Beyoncé's website after her tour stop in Arlington, Texas.
As music lovers know, LeToya and Beyoncé starred in Destiny's Child together up until early 2000. While the singer was not part of the highly publicized reunion at the Coachella Music Festival, there's no ill will amongst this group.
"I think the beautiful thing about DC is none of us came into this to use it as a platform to go solo," she previously shared with Entertainment Tonight. "We were just four girls who wanted to sing. That's it. I think the best thing that you can do is be a team player and play your role."
She added, "We were supportive of each other and that's how it should be.  So that's the advice that I would give. If you're going to be in a group, be in a group. And if you're coming in with other intentions then you need to be honest about it upfront."
Music aside, LeToya recently had some big news to share with her fans. Back in June, the singer and her husband Tommicus Walker announced through an Instagram video that they were expecting.  
"We are over the moon and overjoyed by this news," she told Essence. "We feel so blessed that God has gifted us with the gift of life...This is a straight up blessing, just a blessing. So keep us in your prayers. It doesn't matter if it's a girl or boy. We just wanted to have a healthy baby."
Perhaps Beyoncé will have some helpful mommy advice when the time comes!