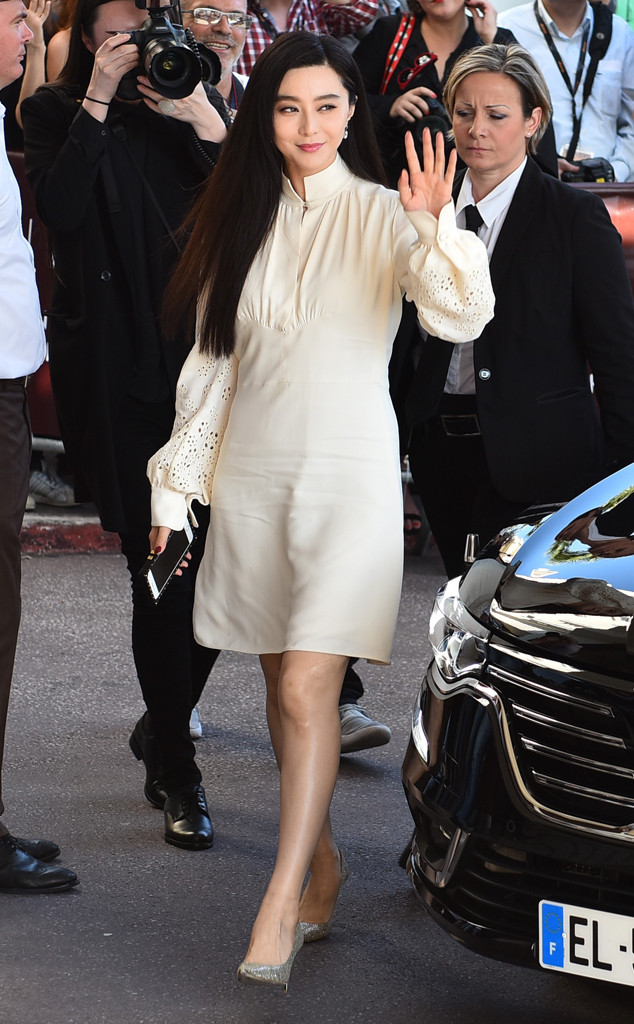 Mustafa Yalcin/Anadolu Agency/Getty Images
Where is Fan Bingbing?
That's the question fans and the press have been asking as of late. The 36-year-old actress has not been photographed in public since early May, when she posed on the red carpet at the Cannes Film Festival for a screening of Ash Is Purest White.
The X-Men: Days of Future Past star, who is slated to be in the upcoming action thriller 355 alongside the likes of Jessica Chastain, Penélope Cruz and Marion Cotillard, has also not posted to her Instagram account since late May after sharing photos of herself at Cannes. As for her Twitter feed, the actress last shared an update with fans on May 31 about Céline Dion, writing, "What a fascinating performance! can't wait to see you again in China."
E! News has reached out to Bingbing's rep for comment.