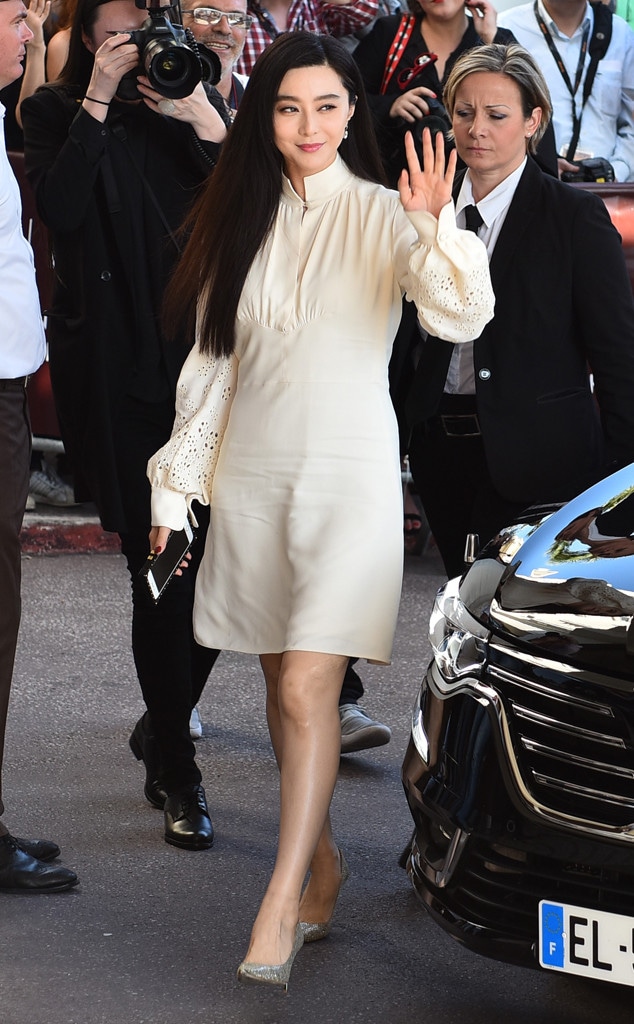 Mustafa Yalcin/Anadolu Agency/Getty Images
Where is Fan Bingbing? 
That's the question fans and the press have been asking as of late. The 36-year-old actress has not been photographed in public since early May, when she posed on the red carpet at the Cannes Film Festival for a screening of Ash Is Purest White. 
The X-Men: Days of Future Past star, who is slated to be in the upcoming action thriller 355 alongside the likes of Jessica Chastain, Penelope Cruz and Marion Cotillard, has also not posted to her Instagram account since late May after sharing photos of herself at Cannes. As for her Twitter feed, the actress last shared an update with fans on May 31 about Celine Dion, writing, "What a fascinating performance! can't wait to see you again in China."
E! News has reached out to Bingbing's rep for comment. 
According to The Hollywood Reporter, the star has not been seen since July 1. Further, there are few concrete details about why she hasn't been seen or heard from. The magazine cited an array of possible theories, including a tax evasion scandal in China allegedly involving Bingbing. Per THR, the star's reps denied the allegations. However, the scandal reportedly spurred investigations into "Yin-Yang contracts," where two contracts are used for the same job, as China's media regulators have been working to limit top actors' earnings to prevent "money worship" and focus on the film industry's "social benefits." 
Per THR, a Hong Kong tabloid alleged the star had been seen at a Los Angeles immigration office while Chinese publication Securities Daily claimed in a since-retracted report that Bingbing had been placed "under control" by authorities in China and would "accept the legal decision." 
Reports are also mentioning a recently released 2017-2018 China Film and Television Star Social Responsibility Report, which, according to the BBC, ranks Chinese celebrities according to "professional work, charitable actions and personal integrity." Bingbing reportedly received a 0 percent rating and came in last place.
While Bingbing's whereabouts remain publicly unknown, it's clear there is much concern for the international star, but very little information.