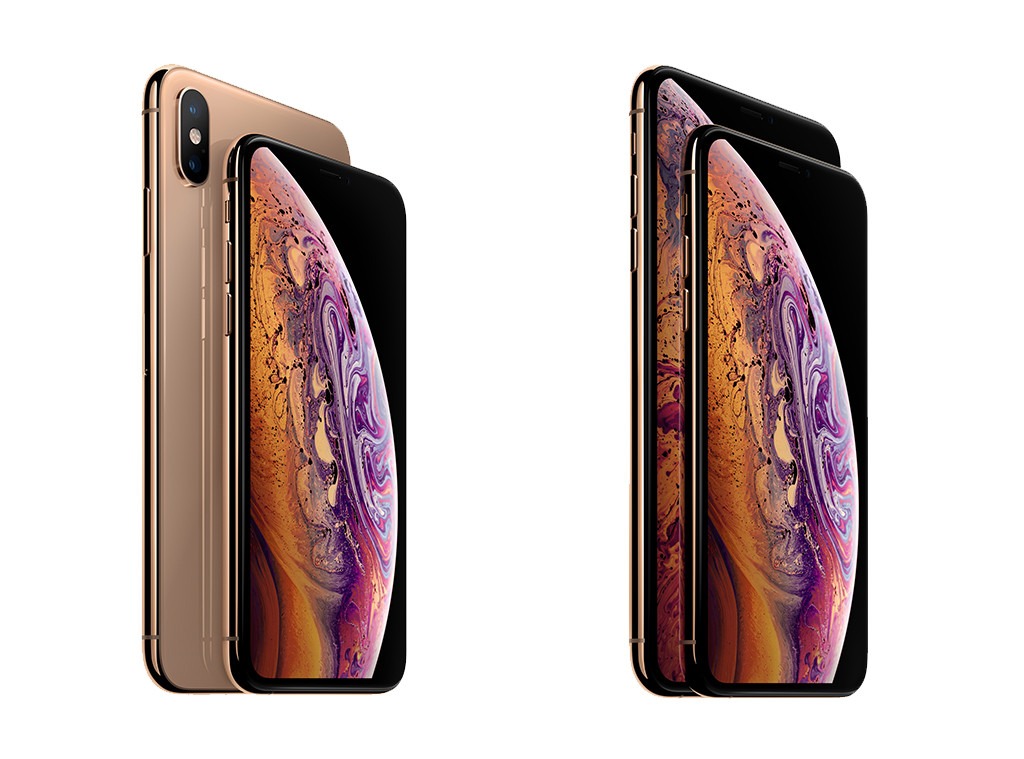 Apple
That iPhone X you have? You might as well be using a flip phone. It's yesterday's news. It's officially obsolete—that is, if you're a hardcore Apple fan.
On Wednesday, Apple CEO Tim Cook unveiled at his anticipated company product announcement event a series of new iPhones, the iPhone XS (pronounced "Ten-S"), and the iPhone XS Max, which both feature OLED HDR displays. He said they are "by far the most advanced iPhone we have ever created." The cheaper iPhone XR was also unveiled, as was the Apple Watch Series 4.
Here's what's new about the iPhone XS and iPhone XS Max:
Size: The iPhone XS has a 5.8-inch display like the iPhone X (which were introduced in in November and which are larger than the older iPhone Plus) and the iPhone XS Max has a 6.5-inch display, making the latter the iPhone with the largest screen yet. (By comparison, the most recent iPad mini, 2015's iPad mini 4, has a 7.9-inch display.)
Storage: Both phones can be ordered with up to a whopping 512 GB of storage—double the amount of the iPhone X.
Cameras: Like the iPhone X, the iPhone XS and iPhone XS Max have a 7 MP front camera, which is also faster now at unlocking with Face ID, and 12 MP dual rear cameras, with wide and telephoto lenses and Smart HDR technology. While the resolution, sadly, remains the same as last year's offerings, photos taken with the new phones will apparently have the potential to come out clearer due to the devices' speed. 
Speed: The phones are powered by Apple's new A12 Bionic processor, which promises to launch apps 30 percent faster than last year's iPhones and allow more sophisticated apps to run smoothly. NBA star Steve Nash came onstage to promote the new app Homecourt, which analyzes basketball shots.
Longer-Lasting Battery: The iPhone XS supposedly lasts 30 minutes longer and the iPhone XS Max lasts 90 minutes longer than the iPhone X. 
Double the Water Resistance: While the iPhone X had a IP67 water resistance certification—which means it could hypothetically survive being immersed in water up to 1 meter (or 3.3 feet) for up to 30 minutes, the iPhone XS and iPhone XS Max are certified IP68, which means they can potentially be submerged in 2 meters (6.5 feet) of water, making them comparable to phones such as the Samsung Galaxy S9. Best to continue to try not to drop your iPhone in the toilet anyway.
Sound: The iPhone XS and iPhone XS Max have a wider stereo field.
Operating System: The phones come with iOS 12.
Cost: The price of the iPhone XS will range from $999 for the 64 GB model to $1,349 for the 512 GB one. The iPhone XS Max will start at $1099 for the 64 GB model, while the 512 GB version will cost a whopping $1,449. Better not drop it! Pre-orders begin on September 14. 
The phones are available in gold, space gray and silver finishes (that you can immediately cover with a colorful shatterproof case that just screams you), just like last year's iPhones.
The iPhone XR:
The phone features an aluminum and glass body with a 6.1-inch LCD screen, a single 12-megapixel wide-angle lens camera, the new A12 Bionic chip and the same water resistance certification as the 2017 phones but 90 minutes of more battery life than the iPhone 8 Plus. It comes in blue, coral, yellow, white, black and project red finishes (which you may also cover with a really nice case).
The iPhone XR's storage options are 64 GB, 128 GB and 256 GB and prices will start at $749. Pre-orders will begin on October 19. 
Apple Watch Series 4: The new Apple Watches are larger than their predecessors (40 mm and 44 mm, up from 38 mm and 42 mm), with a bigger screen, but are lighter. They are twice as fast with a 64-bit dual-core processor. They will be made available in silver, gold and space gray aluminum finishes or polished, space black and gold stainless steel finishes.
The Apple Watch Series 4 GPS starts at $399 while the Apple Watch Series 4 Cellular will cost $499. Pre-orders begin on September 14.