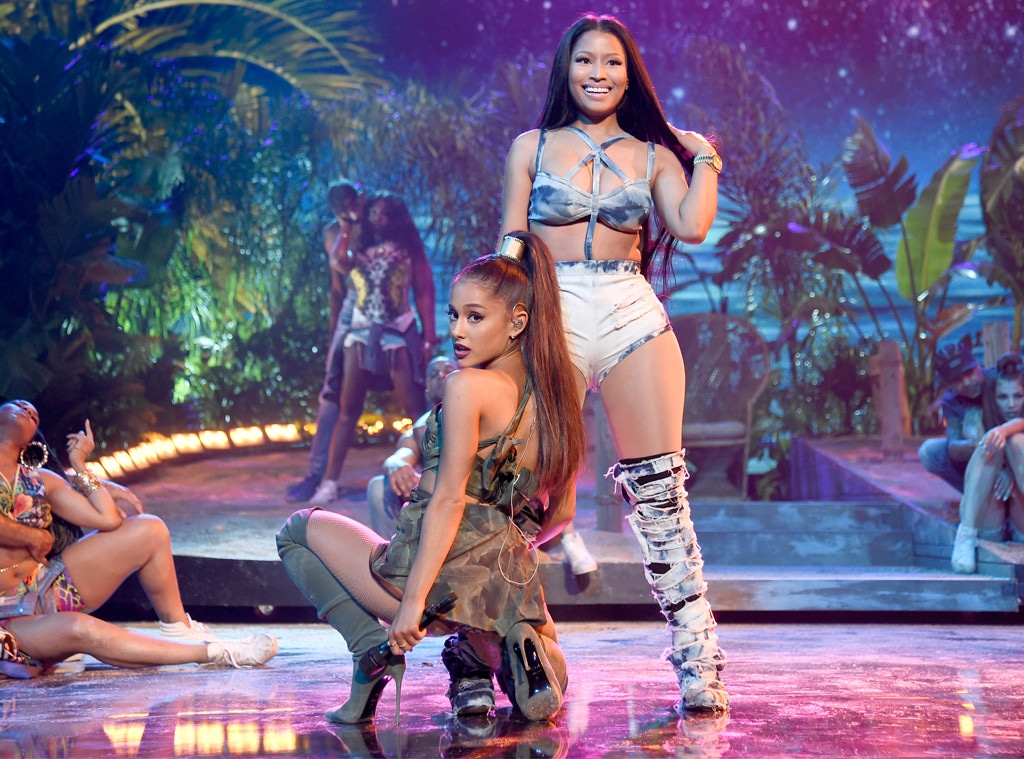 Kevin Mazur/AMA2016/WireImage
Many of Ariana Grande and Nicki Minaj fans were shocked to discover that the artists' new music failed to garner any nominations for the 2018 American Music Awards, which were announced on Wednesday.
The sad truth is that the two just barely missed the deadline to be eligible for consideration, which was August 9. Grande's album Sweetener dropped on August 17, while Minaj's Queen was released just one day too late, on August 10. Grande is, however, nominated for an AMA for Favorite Social Artist, as are—surprise!—BTS. This marks the first AMA nod for the Korean boy band, which has an enormous online following.
Award show favorite Beyoncé also received just one AMA nod—Tour of the Year, which she shares with husband and On the Run II tour partner Jay-Z. Their joint album Everything Is Love and single "Apes--t," released in June and eligible for consideration, were not nominated.
Christina Aguilera's album Liberation, her first major record in six years that was also released in June, also failed to garner her any AMA nods.
Selena Gomez, whose early summer single "Back to You," featured on the soundtrack of Netflix's 13 Reasons Why, was also snubbed.
Watch:
Ariana Grande's "Sweetener" Lyrics Decoded
Music artists who received several AMA nominations include Taylor Swift, Cardi B, Camila Cabello, Drake, Post Malone and Kane Brown.
The 2018 American Music Awards will air on Tuesday, October 9 at 8 p.m. ET/PT on ABC.