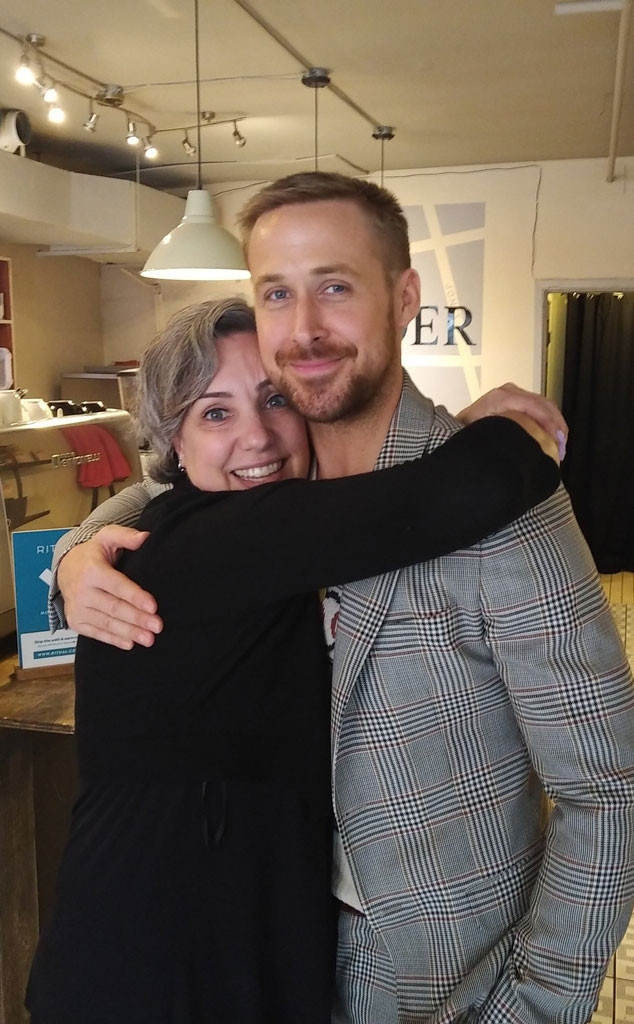 Twitter
Add this to the list of reasons why we love Ryan Gosling...
After a campaign to get the Canadian actor to visit a local Toronto coffee shop went viral, Gosling had to check out the café for himself. On Sept. 3, Grinder Coffee started a 10-day Twitter campaign in hopes of having Gosling visit the shop while in town for the 2018 Toronto International Film Festival.
The shop's Twitter account began posting photos of a Gosling cutout, enjoying coffee at the café as well as out enjoying local Toronto establishments. Each tweet was accompanied by a message to Gosling, explaining why he should stop by Grinder Coffee.
On Monday, Gosling attended the red carpet premiere of his upcoming movie, First Man, at the 2018 TIFF. "Looks like our man is in town and ready for some coffee. Just to let you know #ryangosling we pay for half your Uber ride," Grinder Coffee tweeted.
Then, the next day, it happened! Gosling visited the coffee shop and posed for a photo with owner Joelle Murray. "He made it seem that he enjoyed meeting me as much as I enjoyed meeting him," Murray told Canoe.com. "And it was a lovely feeling. He was very well-spoken, a wonderful Canadian boy with very good manners."
Murray also shared with the outlet that Gosling told her he had seen the posts, but his mom was the one who encouraged him to stop by.
"And this happened... #ryanneedsgrinder worked. The man himself showed up. What a good sport, a well brought up Canadian boy," the shop tweeted along with the photo of Gosling. "We truly appreciate Ryan taking the time the time to visit us during #tiff. Take that @idriselba your loss."
Last year, the café tried to get Idris Elba to stop by for a visit, but it didn't end up happening. But thanks to their campaign this year, they were able to get Gosling's attention!