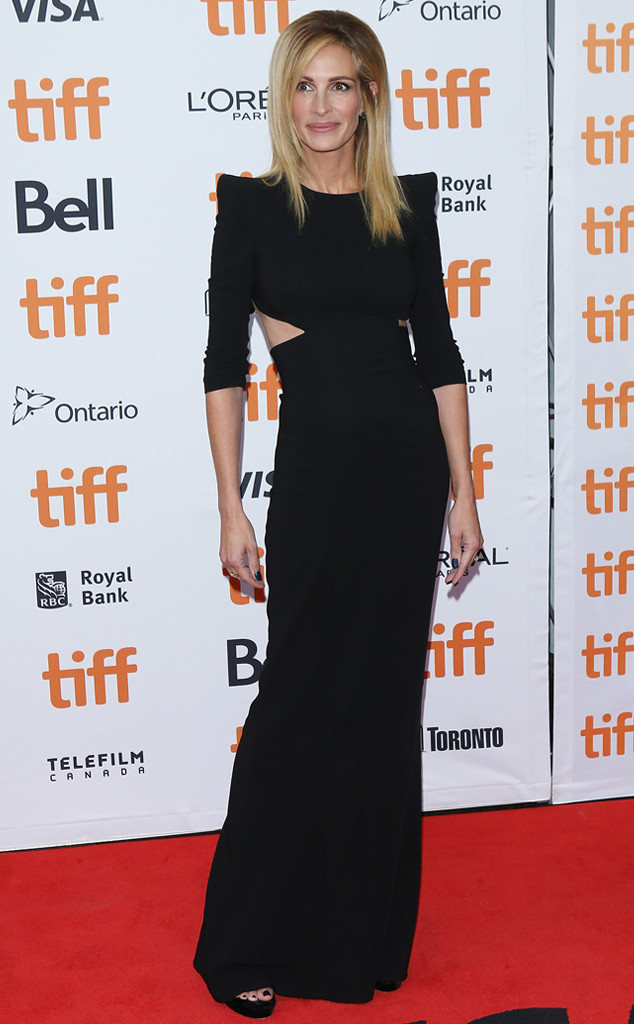 Michael Tran/FilmMagic
An Instagram critic calling Julia Robertsout on her nail polish? Big mistake. Big. Huge!
That's precisely what went down recently when a vintage costume Instagram account shared a side by side comparison of Roberts on the red carpet at the 2018 Toronto International Film Festival alongside a photo of screen legend Joan Crawford, both sporting similar long-sleeved black gowns. The man behind the Instagram account compared the two images in a complimentary way, noting that the actress' styling was reminiscent of classic Hollywood elegance.
However, one critic was paying attention to something else—Roberts' nail polish. "Joan Crawford looks way better in my opinion more classic and refined and Julia is wearing ugly black nail polish!" the woman commented.
Well, it looks like Roberts caught wind of the naysayer because she issued quite the retort.
"It is in fact a navy polish with garnets crystals as a grounding accent," the Oscar winner quipped back. "In case you would like to edit your comment from 'ugly black nail polish' to ugly navy polish with Garnet crystals. Just sayin.'" Nailed it!