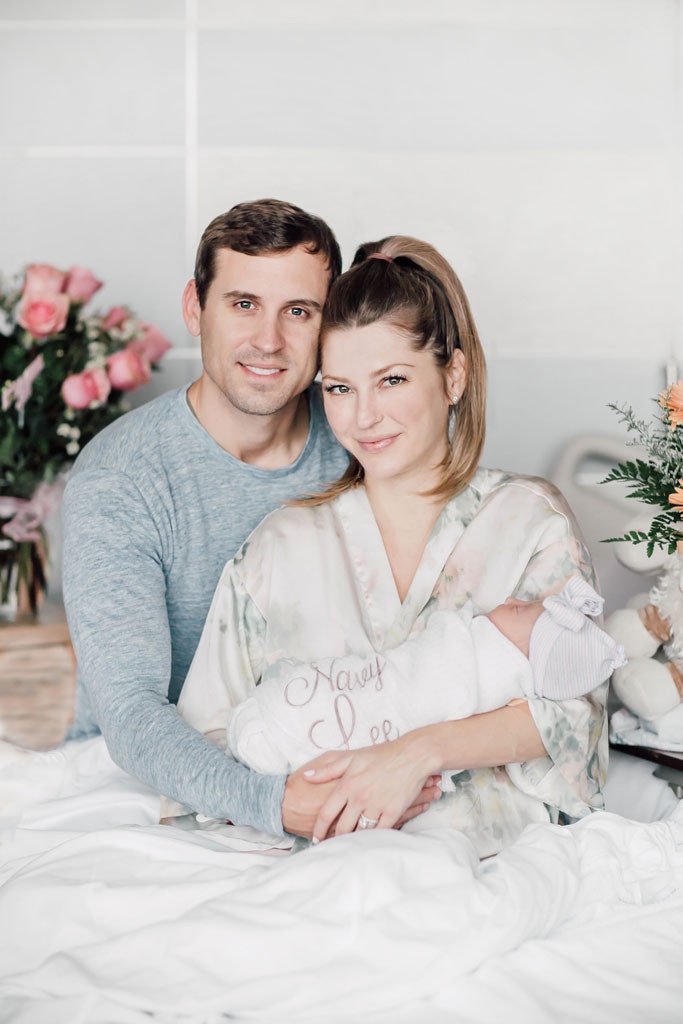 Ashley Streff
Oh, baby! AshLee Frazier is officially a mama. 
E! News has exclusively learned that The Bachelor alum gave birth to a baby girl named Navy Lee Williams. "Her name came from my dad, Bruce Lee. When I was adopted my parents changed my name from Ashley to AshLee. It was important to them to make sure I felt as part of the family," the new mom shared. "Aaron and I wanted to continue that tradition."
Frazier added, "On a day that we will all remember, our little Navy represent a new generation of love, joy and promise. We are madly in love!"
The exciting arrival marks AshLee and husband Aaron Williams' first child together. In March 2017, AshLee and Aaron tied the knot during a romantic ceremony held in Houston, Tex. Fellow members of Bachelor Nation who attended the lavish nuptials included Elise Mosca and Erica Rose. 
Since announcing her pregnancy earlier this year, the reality TV star has documented her road to baby on social media. Just last month, the mom and dad-to-be hosted a French-themed baby shower for their baby girl. As AshLee described on her blog, "BAAbywilliams is scheduled to come during NYFW, so needless to say travel (including lots of days in Paris) will be a part of her life." 
Something (or someone) AshLee's newborn can count on as she grows up? Her proud papa, of course! 
The new mom said also said in a blog post that Aaron was "the most amazing man through my pregnancy," adding, "I feel like I'm needing him more and more now though. It sure is nice to have a boost to get out of bed. The struggle is real. He even got certified as a birthing coach to help me through the day(s). Swooning! I could go on and on but I won't bore you with all that lovey dove stuff." 
Fans will remember AshLee when she competed on Season 17 of The Bachelor with Sean Lowe. While Catherine Giudici walked away with the final rose, AshLee made the Final 3 and has since launched a lifestyle blog.
Congratulations to the happy couple!