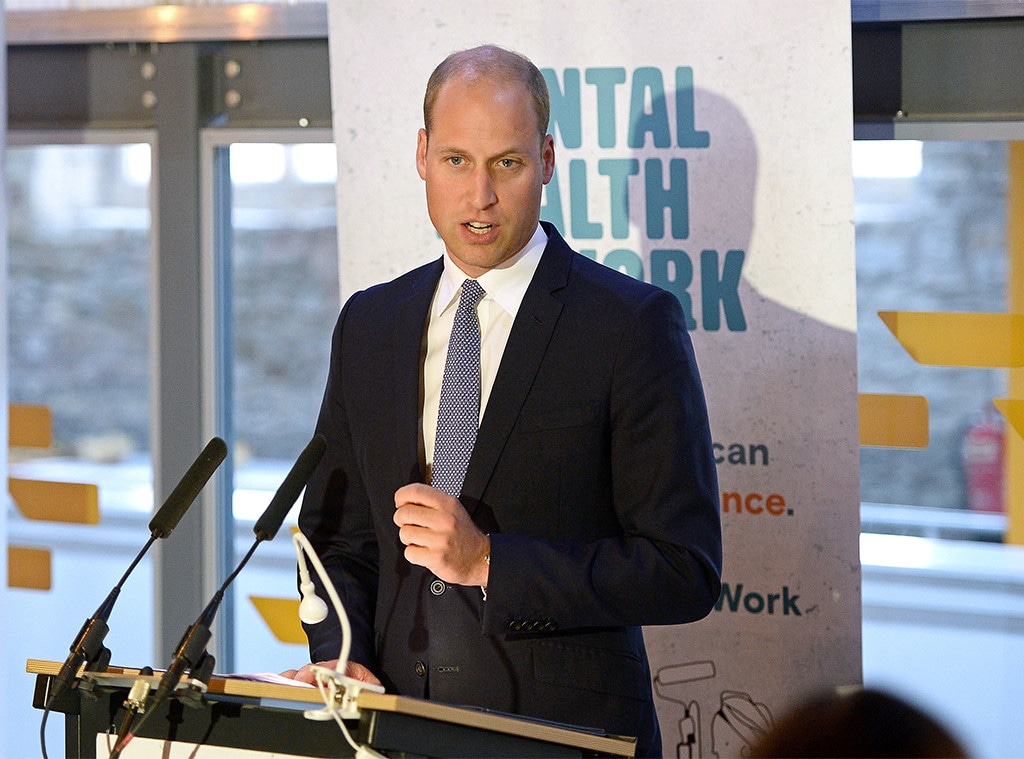 PA Wire
Among all the glamour and luxury that seems to accompany a member of the British royal family, Prince William reminds us that he too is human. 
On Tuesday, the Duke of Cambridge spoke at an event in Bristol for the launch of a website to improve mental health in the workplace after he was "stunned" to hear that only 2 percent of employees in Britain feel able to talk to their HR departments about their mental state.
Prince William referenced his own experience working as an air ambulance pilot, revealing, "I took a lot home without realizing it. You see [so] many sad things every day that you think life is like that."
The world-famous royal spent two years as an East Anglian Air Ambulance pilot and admitted that it was a constant struggle dealing with the emotions he unknowingly let impact his personal life. He continued, "You're always dealing with despair and sadness and injury."  
"The attrition builds up and you never really have the opportunity to offload anything if you're not careful," Prince William reflected, adding that people struggling with their mental health are "suffering in silence" due to the lack of resources available. 
"You're human and a lot of people forget the battles, you have shut it off to do the job—but ultimately something pierces the armor," he noted.
Prince William, Kate Middleton and Prince Harry first shined a light on mental health advocacy when they launched Heads Together back in in 2016. Opening Mental Health at Work, a free portal for employers and employees in the U.K. to access, marked yet another achievement in the royal family's mission to further address the importance of mental health. 
Back in March, the 36-year-old emphasized his determination to end the negative stigma about mental health issues in the work place.
"Just starting a conversation on mental health can make all the difference," Prince William shared at the time. "When you talk about something you have less reason to fear it and when you can talk about something you are much more likely to ask for help."
He reiterated that point at Tuesday's event by noting, "It just takes one person to change the way a company thinks about mental health." 
And it seems as if Prince is willing to be that one person to kickstart some much-need change.