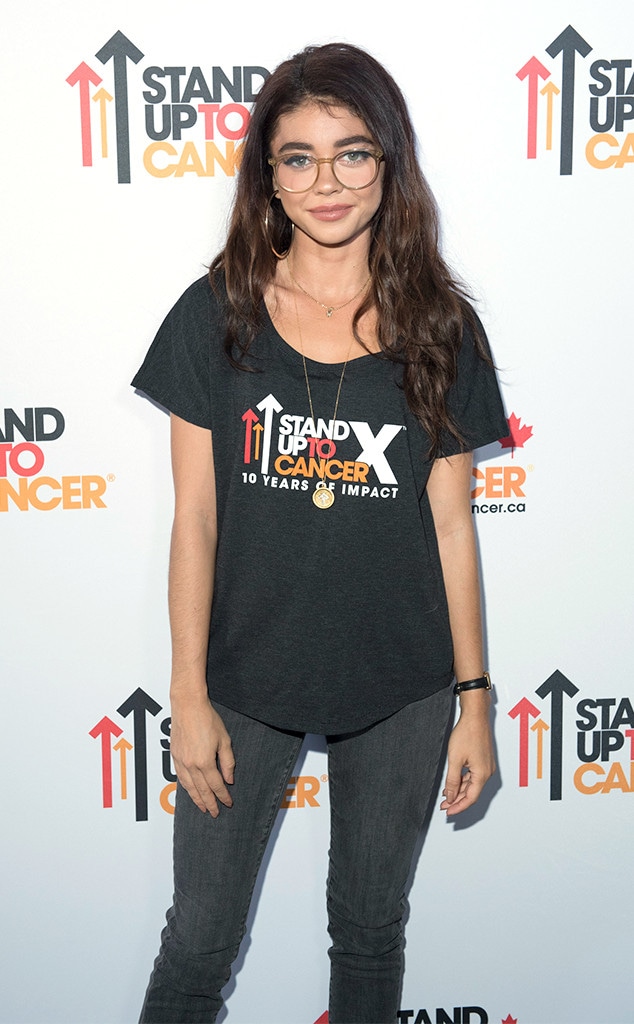 ABC/Image Group LA
Everyone has their own workout preferences, and Sarah Hyland's include exercising naked.
The Modern Family star shared this tidbit via an Instagram Story video on Monday. 
"Does anybody else like working out naked in front of the mirror so you hate yourself and work harder?" she asked in the video. 
Hyland also advised her followers to do the same.
"Seriously, I suggest you all do it," she added. "Because you're in the mirror and you're like, 'Must have Dua Lipa abs!'" 
Hyland was cleared to work out in June after being hospitalized earlier that month.
"Abs here I come. It's been a while," she wrote alongside a selfie, adding that "strong [is greater than] skinny."
Ever since then, she's continued to build up her strength at the gym. Back in August, the actress shared a selfie of her exercising and claimed she was pleased with the work she had done.
"Very proud of this seeing as I was 75 lbs. earlier this year," she wrote on Instagram.
Hyland has received scrutiny from body shamers in the past. In 2017, the star, who underwent a kidney transplant in 2012 as part of her battle with kidney dysplasia, explained "this year has brought a lot of changes and with, that, physical changes." She also revealed that, at the time, she couldn't work out, which was "very upsetting."
"I am not a fan of 'being skinny,'" she wrote in a shared note. "Which many of you have told me that I am too much of."
She then claimed people told her to "eat a burger" and that "your head is bigger than your body and that's disgusting."
"No one's head should be bigger than their body," she continued, "but considering I've basically been on bed rest for the past few months, I've lost a lot of muscle mass. My circumstances have put me in a place where I'm not in control of what my body looks like. So, I strive to be as healthy as possible, as everyone should."
Thankfully, things seem to be looking up for Hyland. Her boyfriend, Wells Adams, recently moved in and Hyland posted footage of them enjoying a date night at a Dave Matthews concert on Instagram.