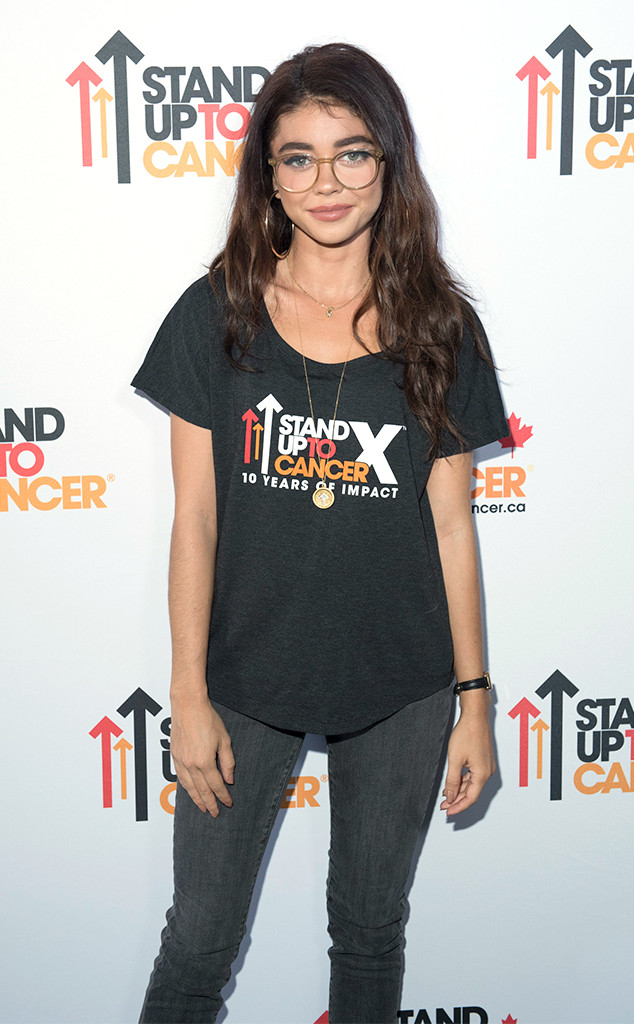 ABC/Image Group LA
Everyone has their own workout preferences, and Sarah Hyland's include exercising naked.
The Modern Family star shared this tidbit via an Instagram Story video on Monday.
"Does anybody else like working out naked in front of the mirror so you hate yourself and work harder?" she asked in the video.
Hyland also advised her followers to do the same.
"Seriously, I suggest you all do it," she added. "Because you're in the mirror and you're like, 'Must have Dua Lipa abs!'"
Hyland was cleared to work out in June after being hospitalized earlier that month.
"Abs here I come. It's been a while," she wrote alongside a selfie, adding that "strong [is greater than] skinny."
Ever since then, she's continued to build up her strength at the gym. Back in August, the actress shared a selfie of her exercising and claimed she was pleased with the work she had done.
"Very proud of this seeing as I was 75 lbs. earlier this year," she wrote on Instagram.