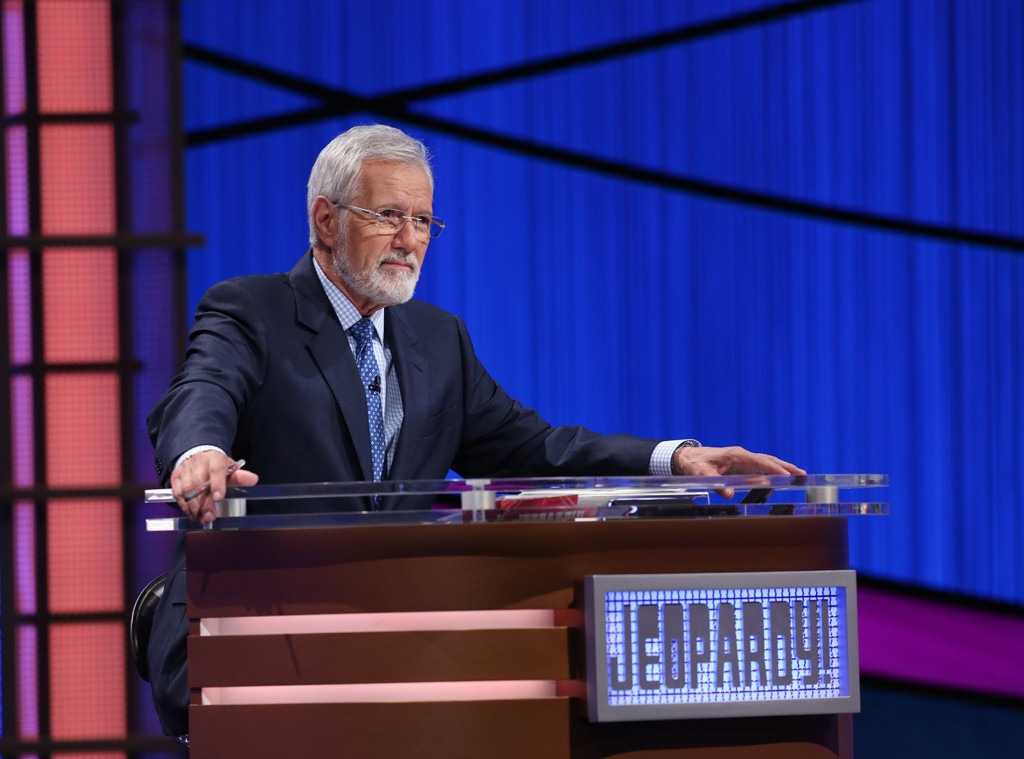 Jeopardy Productions, Inc.
Jeopardy! is no stranger to social media controversies, but the latest one is one of a follicle nature. Longtime host Alex Trebek started the landmark 35th anniversary season of Jeopardy! with a new look. He's got a beard, baby!
Trebek, who was once famous for his trademark mustache, has been clean shaved for the last few seasons. That changed with the Monday, Sept. 10 season 35 premiere. Naturally, viewers had some opinions about the now-bearded Trebek. The show warned fans the beard was coming, but you had to follow them on social media in order to see the new face warmer.
There were those who were pro-beard.
Even some beard-haters liked Trebek's look.
But of course there were haters.
It's the internet, everyone has an opinion.
Trebek is just the latest host to debut a bead. Stephen Colbert returned to The Late Show with one and Steve Harvey is also rocking a face sweater on his talk show.
Jeopardy! airs weekdays, check your local listings.