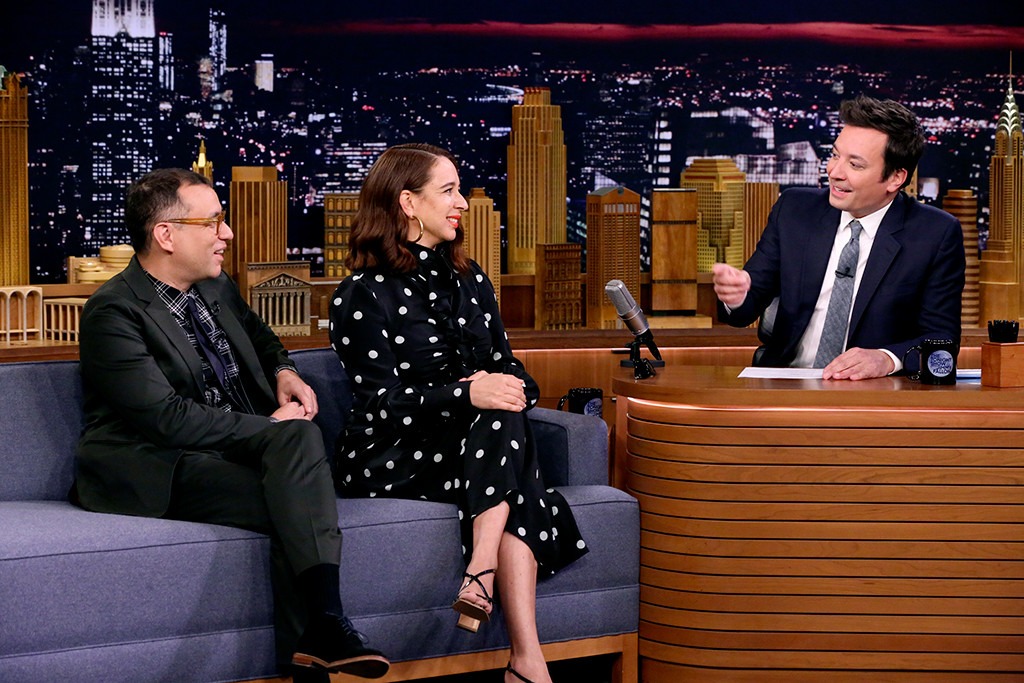 Andrew Lipovsky/NBC
Fred Armisen, Jimmy Fallon and Maya Rudolph are master impressionists.
The Saturday Night Live veterans reunited on The Tonight Show Monday, where they to put their skills to the test. "For as long as I've known these guys, we do this thing where we'll just say a random person, and the other person has to do an impression as best as you can do it. It could be a friend. It could be someone really famous," Armisen said. "It could be whoever you want."
Sensing Fallon's nerves, Rudolph explained, "It's more about the effort than the quality."
Fallon admitted he "kind of hated the game" but still agreed to play. Armisen reminded him, "You want someone in your wheelhouse, but it's kind of better if we don't know how to do it."
Rudolph went first, doing her best impression of Fallon. "Best movie ever! Best! Best lasagna ever!" she said, playing up the host's infectious effervescent spirit. "Unbelievable! Come on!"
As Fallon howled with laughter, the actress gave herself a grade: "It's an E for effort."
Next, Fallon did his impression of Armisen, followed by Armisen doing his impression of Rudolph. "That's an extremely personal impression," she laughed. "That's like a 9 p.m. Maya."
After Armisen did an impression of Tonight Show announcer Steve Higgins, the trio played another version of the game in which they did "an impression of Sting doing a song that he did not ever perform or write." Watch as they took turns covering Bob Seger's "Old Time Rock and Roll," Survivor's "Eye of the Tiger" and Queen's " We Will Rock You" as only Sting could/would.
(E! and NBC are both members of the NBCUniversal family.)