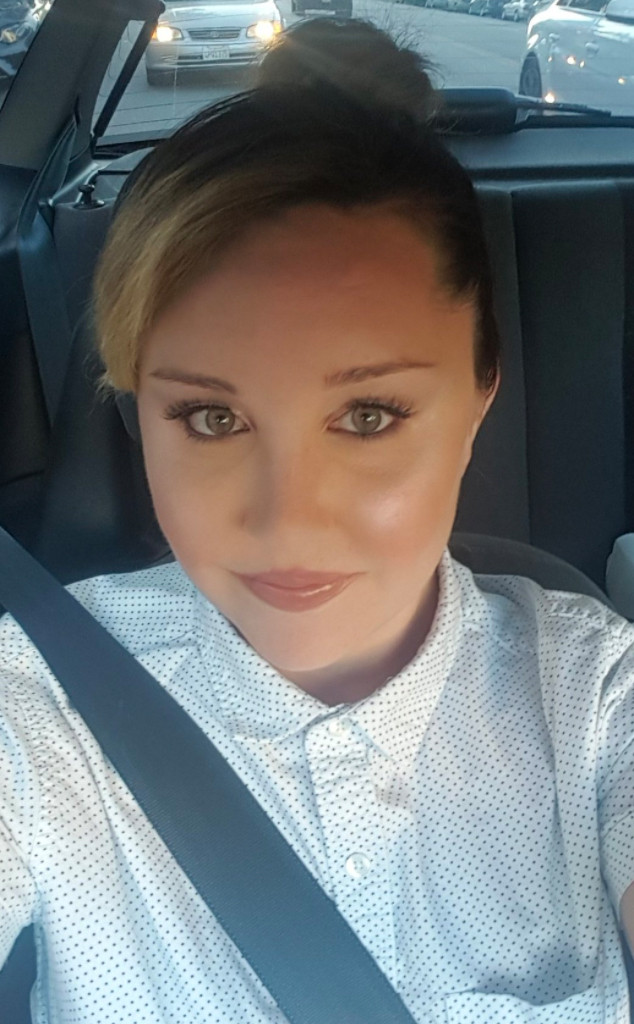 Twitter
Twitter is starting to see a lot more of Amanda Bynes.
The former child star took to social media on Sunday to share a selfie with her fans. The photo showed the What a Girl Wants actress smiling up at the camera while sitting in her car. Bynes donned a white, short-sleeve button-up shirt with polka dots. She also rocked a glam look that included a pretty pink pout, highlighted cheeks and just a touch of eyeliner. In addition, she swept her hair back and tucked it into a little bun.
Along with the photo, Bynes tweeted two heart emojis. However, she let her happy expression do most of the talking.
The photo came less than a week after Bynes resurfaced on Twitter following her seven-month hiatus. Bynes reappeared on the social network by sharing a photo of her smiling alongside Neil Moran, the producer of Hairspray. Fans will recall Bynes starred in the 2007 film along with John Travolta, Michelle Pfeiffer, Christopher Walken, Zac Efron, Brittany Snow, Queen Latifah and others.
Even with her social media break, Bynes has quite the following. In fact, she has over three million followers on Twitter alone. Still, it's been a while since Bynes shared a selfie, specifically. While she's posted a few photos over the years, her last selfie was in 2016.