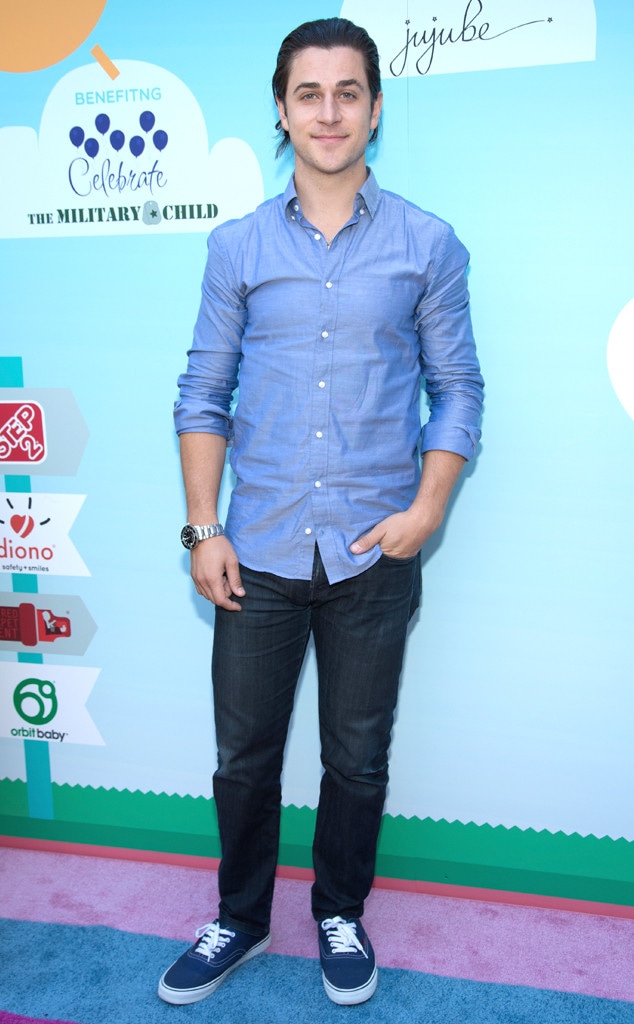 Tara Ziemba/Getty Images
UPDATE: Hours after his arrest, a "humiliated" David Henrie issued a statement addressing the incident. 
"I take responsibility for the situation at LAX today," he wrote on Twitter. "I unintentionally bought my legally owned gun which is registered in my name to the airport. I am so sorry for any trouble it caused, but I am appreciative of TSA's efforts in implementing the safety laws that are in place to protect our beautiful country. More than anything I am humiliated and embarrassed that this even happened. But am thankful to the TSA, LAPD and all involved today for their kindness and their professionalism during this process."
______
Disney star David Henrie was arrested at Los Angeles International Airport on Monday morning.
A LAX public information office confirms to E! News that the Wizards of Waverly Place alum was arrested at 9:05 a.m. for possession of a loaded handgun at Terminal 2 at LAX. He has been booked into the LAPD Pacific Division Jail and will be released on his own recognizance. 
According to TMZ, Henrie was going through a TSA screening when security discovered that he was carrying the loaded gun, a M&P Shield 9mm pistol. After the discovery, Henrie was detained and taken to the Los Angeles station.
It was just days ago that Henrie and his wife Maria Cahill revealed to the world that they're expecting their first child together.
"After getting married my life started to take on a meaning and importance that's indescribable," the 29-year-old actor shared on Instagram Stories. "I'd never felt before and made me such a better person."
He then added, "I cannot wait to see what being a poppa brings I cannot wait!"
Henrie also shared a video of the couple having a gender reveal party, where they discovered they're expecting a baby girl. "ITS A GIRL ITS A GIRL ITS A GIRL. Im a Poppa!!!!!!! Im so overwhelmed with joy I had to share this with you guys," he wrote on Instagram. "I'm already singing 'I Loved Her First.'"
Henrie and Cahill tied the knot in April 2017 in an intimate ceremony at St. Peter and Paul's Church in Wilmington, California. Henrie's Wizards co-star and close pal Selena Gomez was in attendance at the wedding. The duo recently spent time together in July with a Disney reunion. "Hope everyone had a great 4th of July! Spent mine with some of my favorite people @disney," Gomez wrote on Instagram along with a series of pictures, including one with Henrie.
E! News has reached out to Henrie's rep for comment.
(This story was originally published Monday, September 10, 2018 at 12:39 p.m. PST)