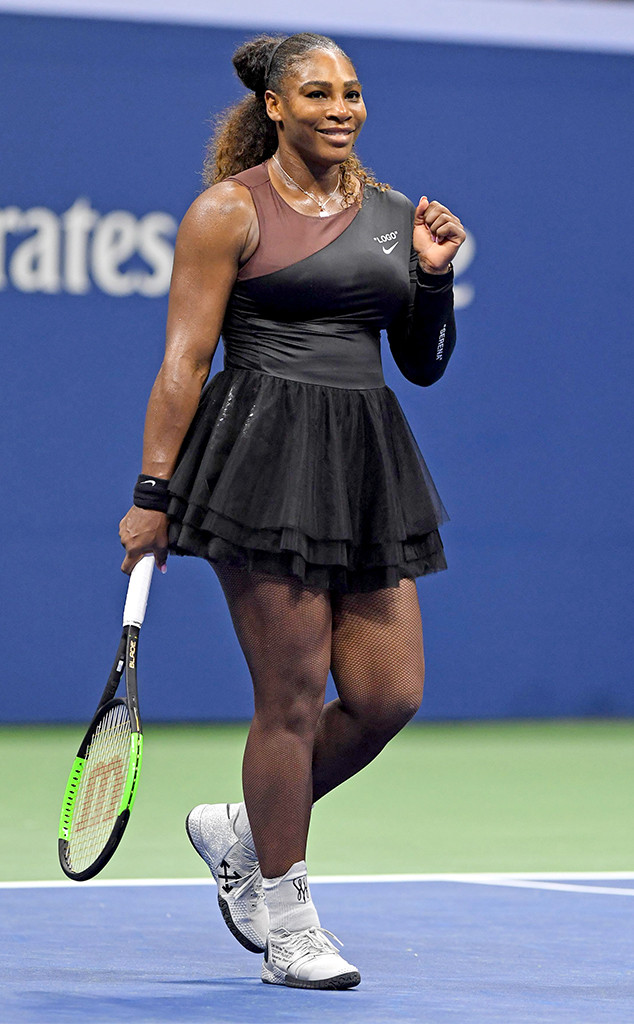 Larry Marano/REX/Shutterstock
This cartoon isn't exactly a work of art, according to the Internet.
Just days after Serena Williams made headlines after losing to 20-year-old Naomi Osaka, one cartoonist is receiving criticism for his interpretation of the events.
On Monday morning, Mark Knight revealed the image that was featured in The Herald Sun. In the picture, Serena was portrayed as an angry player who was stomping on her broken racket as the referee whispered to her opponent, "Can you just let her win?"
As soon as the image surfaced on Twitter, people couldn't help but sound off.
"Where was this cartoon for all the men who have broken their rackets over the years?" one sportswriter shared on Twitter. While trying to defend himself, Mark shared a previous cartoon he created featuring Nick Kyrgios.