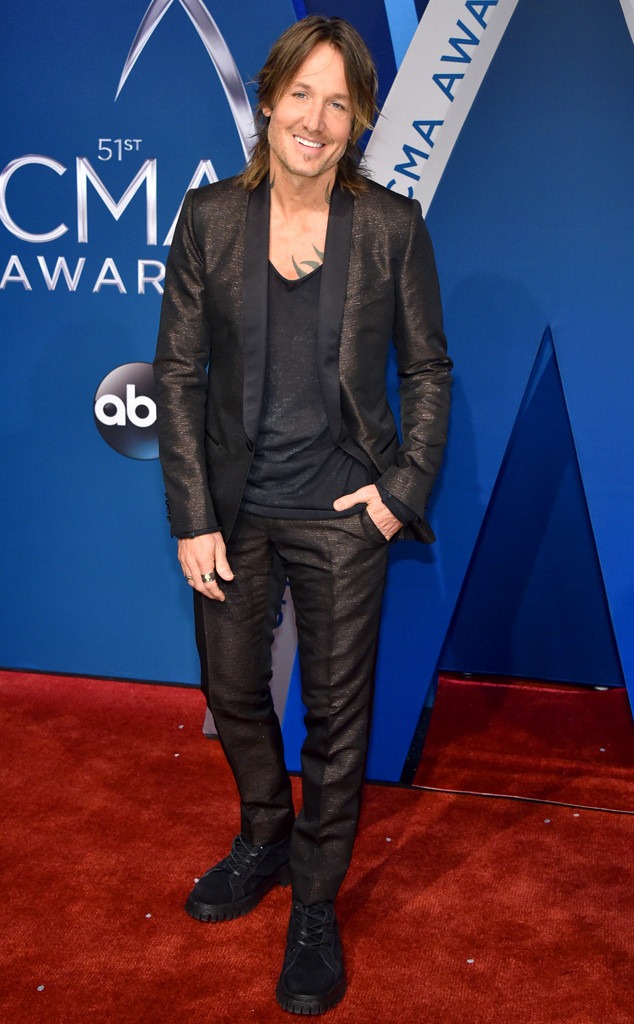 John Shearer/WireImage
As a country star, Keith Urban is used to autograph requests. However, there was one fan encounter that was more memorable than the rest.
During an interview on KIIS 1065's Kyle and Jackie O Show, the four-time Grammy winner revealed a concertgoer once asked him to sign her prosthetic leg.
The incident happened years ago during one of Urban's concerts. While he was jamming out onstage, a fan yelled out and asked if the singer would autograph her leg. 
"I was like, 'This is a great moment,'" Urban recalled on Monday. "I was like, 'Sure! Come on up here. I'll sign your leg.'"
While the "You'll Think of Me" singer expected to see the fan make her way towards the stage, he soon lost sight of her. It wasn't until the fan tossed her prosthetic leg onto the stage that everything clicked.
"It lands with a thud,'" he said. 'I'm like…'OK. This is a different kind of entertainment at the moment right here.'"
Still, Urban obliged and autographed the leg. However, he soon found himself facing an unexpected dilemma.
"Then I'm like, 'What's the correct prosthetic leg-returning etiquette?'" he said. "'Do you, like, tell her to hop up there, or what do you do?'"
Luckily, the audience was able to help him out and crowd-surfed it back to the fan.
Check out The Kyle and Jackie O Show to hear the full interview.