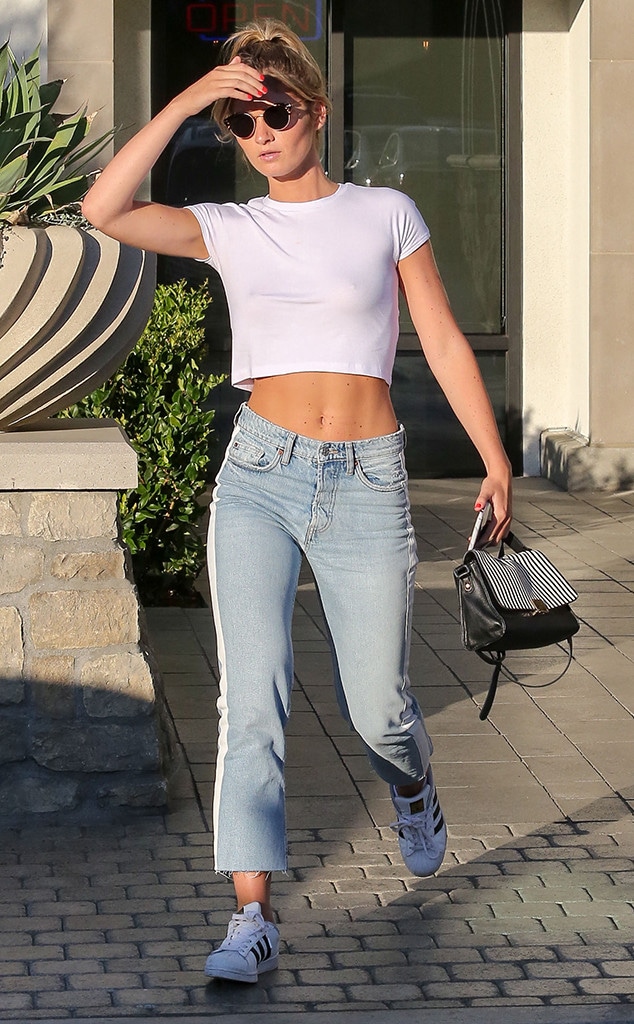 X17
Ben Affleck received a visit from his rumored girlfriend Shauna Sexton at rehab.
On Sunday, photographers spotted the 22-year-old Playboy model visiting the California rehab facility where the 46-year-old Oscar winner has been getting treatment. Sexton, wearing a cropped shirt, jeans and Adidas sneakers, spent four hours at the facility before leaving in a car that's rumored to be Affleck's SUV.
Affleck entered rehab for a third time in late August after being driven there by his ex, Jennifer Garner, who staged an intervention prior to taking him to treatment. Following his split with Saturday Night Live producer Lindsay Shookus, Affleck relapsed and began drinking alone, as well as with Sexton, E! News learned. He reached out for help and checked back into rehab with the help of Garner to combat alcohol addiction.
T.Maidana / SplashNews.com
"Ben was doing well for the last few months and very committed to his sobriety. But recently he started to slip up and began drinking again. He wrapped his movie and had some downtime," an insider told E! News after Affleck entered rehab. "This week, he was heavily drinking alone at home and with the Playboy model. Jen had family in town and a lot going on but she was well aware of what was going on."
The source continued, "She saw the photo of the alcohol being delivered to his house and knew he was home all day and that was the breaking point."
Last week, Affleck was spotted for the first time since entering rehab. The Justice League star, dressed in fitness attire, was photographed outside of his house in Los Angeles on Wednesday, Sept. 5. However, a source told E! News that Affleck hasn't left rehab, explaining to us, "He travels to and from in patient to work out. He is accompanied by his therapist and coach."
The insider added that this is "all part of his regime outline by his rehab."
In regards to his rehab stay, one source recently told E! News that Affleck is "doing OK" after checking into treatment.
"He seems serious about living in for at least 30 days," the insider shared.