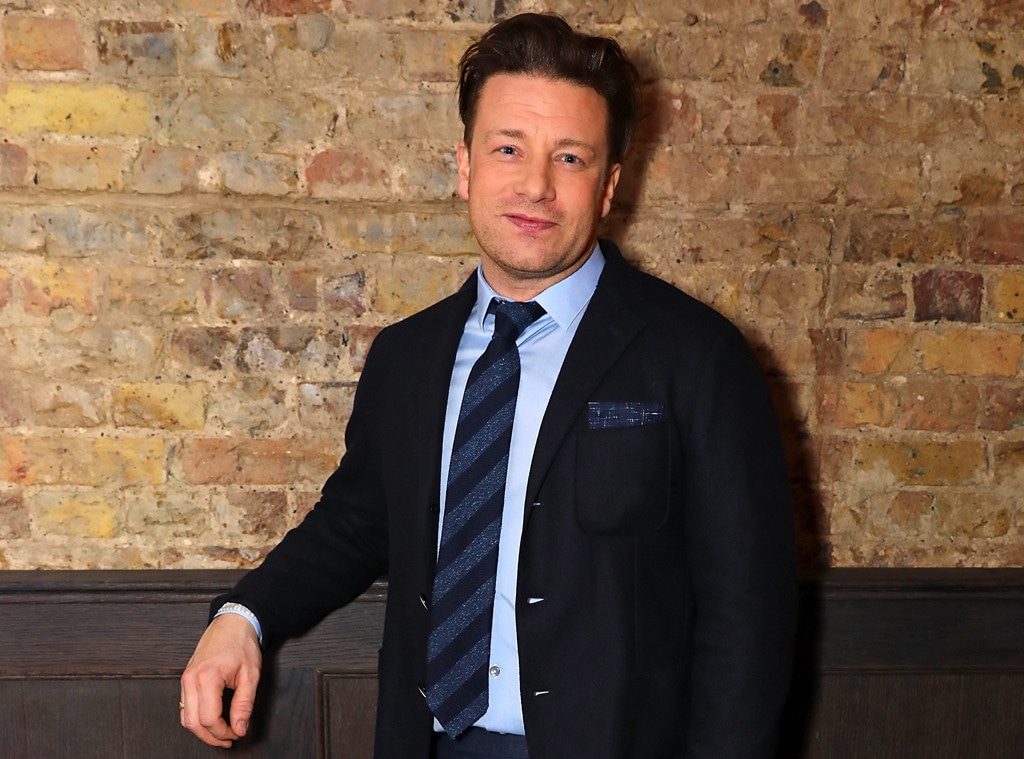 Dave Benett/ Getty Images
Jamie Oliver tackled a burglar to the ground after an attempted home invasion last week.
The acclaimed chef was at his house in London with his wife, Jools Oliver, and their five children when he caught the burglar trying to break in. According to reports, the burglar is believed to have attempted to break into other residences in Oliver's neighborhood, such as Kate Moss' home, before trying to get into the chef's place.
A spokesman for the Scotland Yard said in a statement, "At 7.13pm on Tuesday, 4th of September, police were called to reports of an aggressive male attempting to gain entry to residential addresses in N6. The male was apprehended by members of the public and was ­subsequently detained by police. He was taken to a North London police station where he remains at this time. Officers from Central North Command Unit are investigating."
A source dished to the Daily Mirror, "Jamie went absolutely mad and sprinted after the man down the street before catching up with him and pinning him down to the floor. He was then joined by his driver and a handful of ­neighbours who helped him hold down the burglar until police arrived to arrest him."
Oliver has yet to comment publicly on the incident and his rep declined to comment on the report.
Oliver and his Little Bird designer wife are parents to Poppy, 16, Daisy, 15, Petal, 9, Buddy, 7, and River, 2.