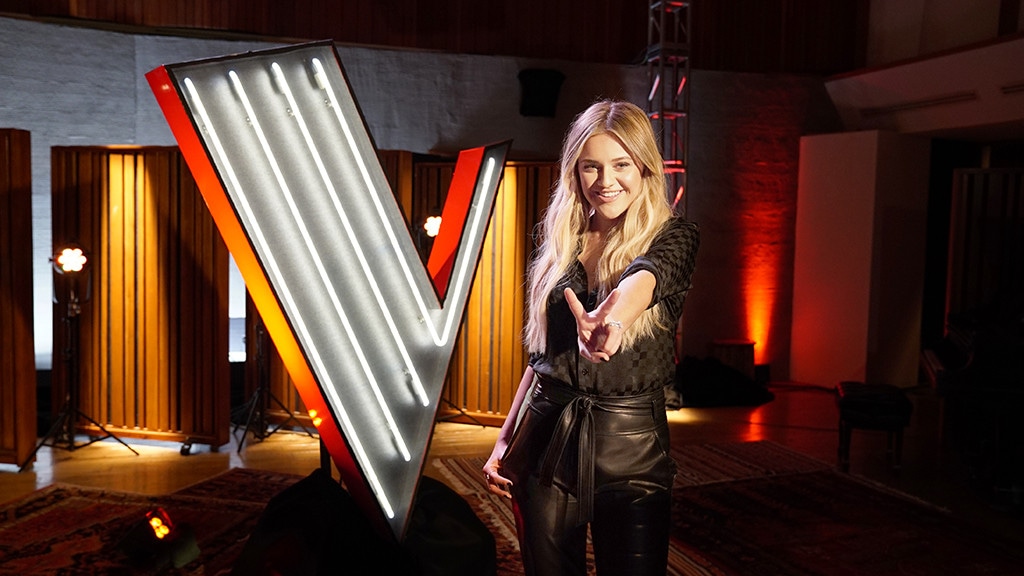 NBC
The world of The Voice is getting bigger. E! News can exclusively reveal its first-ever The Comeback Stage companion series with music superstar Kelsea Ballerini serving as The Voice's fifth coach.
The Voice, which will kick off its season 15 on Monday, Sept. 24 at 8 p.m. on NBC with coaches Adam Levine, Blake Shelton, Jennifer Hudson and Kelly Clarkson, will launch Comeback Stage on YouTube, The Voice Official App, Instagram TV, Facebook and NBC.com on the same day.
The series will feature Ballerini mentoring six deserving comeback artists who auditioned for the show during the fan-favorite Blind Auditions but did not make a team. The six Comeback Artists will compete for a chance to re-enter The Voice's main competition and earn a spot in the Top 13 live shows that begin in November.
Here's how it'll work: Ballerini will pair the six competitors into three Battle Pairings, each artist will get coached on an individual song. Then, following the battle, Ballerini will decide the winner. Then, in the next phase of the series, the three Battle Round winners go to the Comeback Stage Finals, where each will perform a final song. Based on these performances, Ballerini will pick the final two artists who will move on to the final phase and perform live for America's vote. The two Comeback Stage finalists will appear on the Live Playoffs Results show airing Tuesday, Nov. 13, and perform for votes in the first Twitter Instant Save of the season. The artist will then decide which team they would like to join moving forward in the competition: Team Kelly, Team Jennifer, Team Adam or Team Blake.
Like last season, the Blind Auditions feature the four coaches selecting artists for their teams based on the competitor's voice only. The "block" returns to the competition, allowing each coach the opportunity to block a fellow coach during the Blind Auditions so that the blocked coach can't recruit the artist to their team.
Be sure to watch E! News at 7 and 11 p.m. to see our exclusive interview with Ballerini about the new series.
The Voice and Comeback Stage both premiere on Monday, Sept. 24. Comeback Stage will be 10 episodes.
(E! and NBC are both part of the NBCUniversal family.)