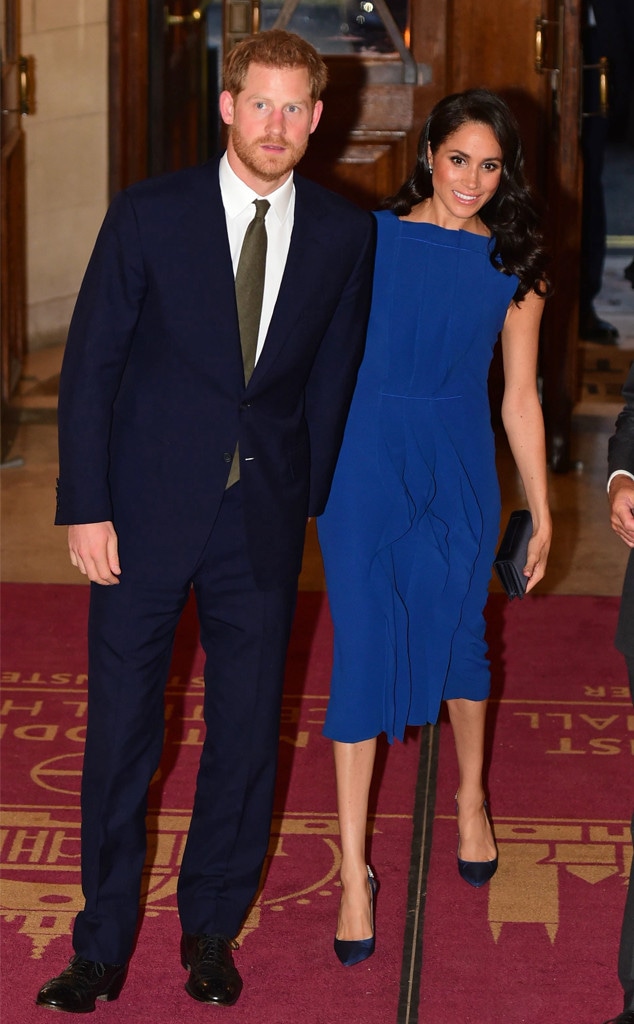 Geoff Pugh/The Telegraph/PA Wire
Prince Harry and Meghan Markle are going on tour!
Just a few months after Kensington Palace announced the couple would be traveling to Australia, Fiji, the Kingdom of Tonga and New Zealand as part of their first official tour, the Palace has revealed their itinerary. 
The Palace shared the trip details on Monday. 
According to the schedule, the fall tour will run from Oct. 16 to Oct. 31. The Duke and Duchess of Sussex will kick off their trip in Australia and visit Sydney, Dubbo, Melbourne and Fraser Island. Next, they'll head to Fiji and spend a few days in Suva and Nadi. They'll then head to Nuku'alofa, Tonga. After a brief visit, they'll make their way back to Sydney and end their trip in New Zealand. During their final days, they'll visit Wellington, Auckland and Rotorua.
According to Kensington Palace, Their Royal Highnesses were invited to tour the Commonwealth Realms of Australia and New Zealand by the countries' respective governments and were asked to tour Fiji and Tonga at the request of the Foreign and Commonwealth Office.
The trip will focus on youth leadership, environmental and conservation efforts, such as the Queen's Commonwealth Canopy projects, as well as the Invictus Games, which are set to take place in Sydney in 2018.
The Games hold a very special place in the hearts of both Meghan and Harry. Harry is a patron of the sporting event and held the first Games in London back in 2014. Since then, they've been held in Orlando and Toronto and will take place in The Netherlands in 2020.
Meghan has already showed her support for the event. The now-married couple made their first official public appearance together at the Toronto Games back in September 2017. The duchess also attended both the U.K. trials and a reception for the fourth annual Games in April.
For a full breakdown of dates and locations, check out the itinerary below:
Tuesday, Oct. 16: Sydney, Australia            
Wednesday Oct. 17: Dubbo, Australia
Thursday, Oct. 18: Melbourne, Australia 
Friday, Oct. 19: Sydney, Australia
Saturday, Oct. 20: Sydney, Australia        
Sunday, Oct. 21: Sydney, Australia
Monday, Oct. 22: Fraser Island, Australia 
Tuesday, Oct. 23: Suva, Fiji
Wednesday, Oct. 24: Suva, Fiji 
Thursday, Oct. 25: Nadi, Fiji and Nuku'alofa, Tonga    
Friday, Oct. 26: Nuku'alofa, Tonga and Sydney, Australia 
Saturday, Oct. 27: Sydney, Australia 
Sunday, Oct. 28: Wellington, New Zealand
Monday, Oct. 29: Wellington and Abel Tasman, New Zealand
Tuesday, Oct. 30: Auckland, New Zealand
Wednesday, Oct. 31: Rotorua, New Zealand