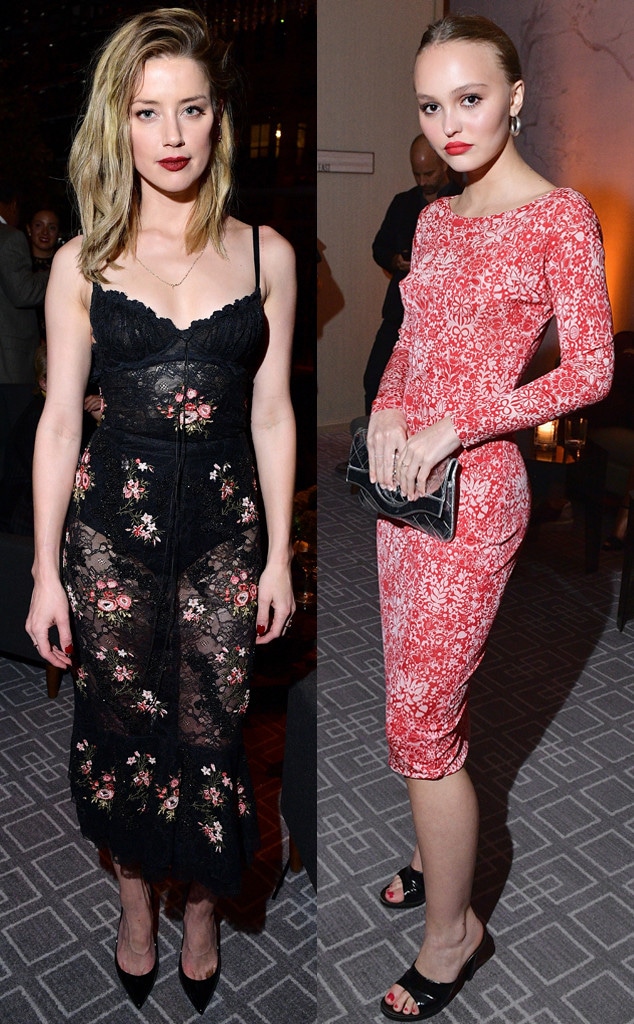 George Pimentel/Getty Images for HFPA
It was almost an ex-family reunion...
Johnny Depp's former wife Amber Heard and his daughter Lily-Rose Depp both attended the same party during the 2018 Toronto International Film Festival on Saturday, although it is unclear if the actresses interacted.
The Justice League star and her former stepdaughter were each photographed separately at the Hollywood Foreign Press Association and InStyle's annual bash, which was held at the Four Seasons Hotel Toronto. The actresses both wore floral dresses; Amber wore a black, lace outfit while Lily-Rose sported a red one.
At the festival, Amber, 32, is promoting her latest movie, Her Smell, while Lily-Rose, 19, is promoting hers, A Faithful Man.
Other celebs spotted at the party included Matthew McConaughey, Elle Fanning, Olivia Wilde and Robert Pattinson. Check out photos below.