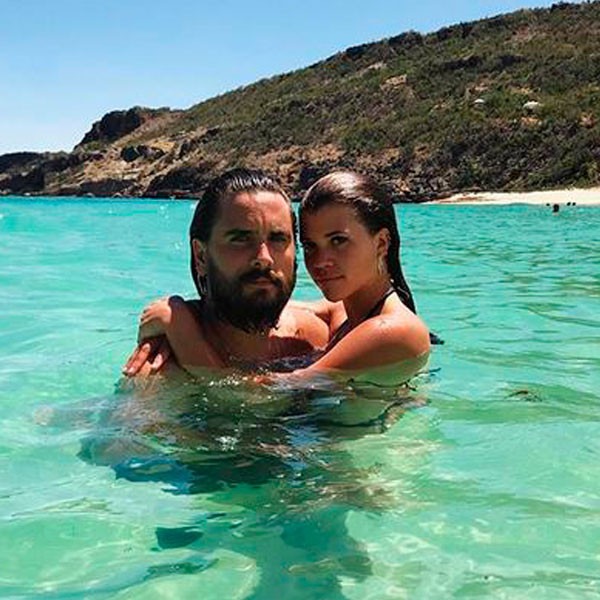 Instagram
Sofia Richie says in a rare interview that she and beau Scott Disick are "very lovey dovey" together and calls him her best friend.
The 20-year-old model and the 35-year-old Keeping Up With the Kardashians star have mostly avoided talking about each other in interviews, although they have shared a slew of pics of the two together on social media. Last week, Sofia traveled to Australia to promote her endorsement deal with Windsor Smith shoes and spoke to a few press outlets.
"We are very happy, very lovey dovey," Sofia told the Sydney Morning Herald newspaper's The Goss in comments posted on Sunday, when asked about Scott. "We are best friends and that is mainly the strongest connection we have. We have always had that best friend connection and from there it has really worked out. I am so happy."
The pair's relationship has come under scrutiny and generated a slew of tabloid rumors since it began a year ago. Sofia doesn't let the haters get her down.
"Everything is so false," she said. "I don't read it because I just get really angry. It's hard to fully avoid it, but I get a good laugh too." 
Last week, Australia's Daily Telegraph newspaper recently published what it said was an email sent from Sofia's team, which requested she not be asked about Scott or the Kardashian-Jenner family during an interview. Local series The Morning Show either didn't get the memo or ignored it, because their hosts asked her about her boyfriend and relationship anyway.
"Yeah, we're very happy, I'm very happy," she said.
Scott has talked about Sofia on Keeping Up With the Kardashians, and on Sunday's episode, he and ex Kourtney Kardashian have a tense conversation after she feels disrespected by his decision to introduce his girlfriend to their three children.
Watch Keeping Up With the Kardashians Sundays at 9/8c only on E!