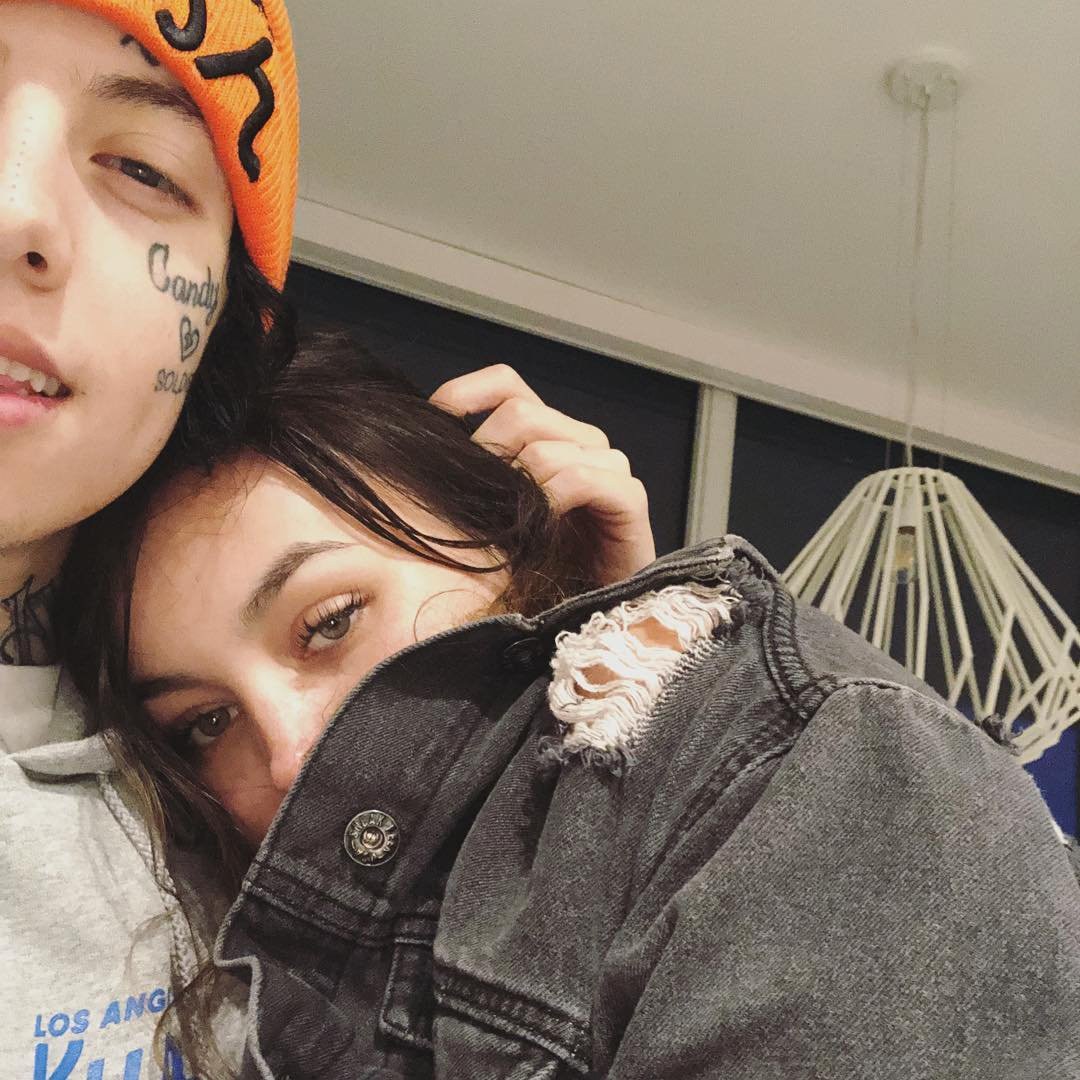 Instagram
"And the Heartbreak Soldier must live on!"
Lil Xan, whose real name is Diego Leanos, is moving on after his very public breakup from singer Noah Cyrus. The rapper took to Instagram with the help of a friend on Friday morning, to let the Xanarchy know everything will be okay. However, before people could jump to conclusions, he said, "this isn't my new gf before everyone freaks out."
A source told E! News the two are actually collaborators.
His post to Instagram followed a night of celebrating his 22nd birthday with friends and fans. The rapper wore a black and white ensemble for the celebration, which could be seen in the photo captioned: "Most hated Birthday boy."
Lil Xan's photo opp with the Instagram model comes days after he and Cyrus split in a heated exchange that took place over social media. The saga began on Monday after the rapper alleged his girlfriend was cheating on him, thus igniting an emotional back and forth. 
Noah denied cheating and expressed confusion over the escalating situation. "We could have done this in person or over the phone. I don't understand why you keep doing this and what changed so drastically in 24 hours," she wrote on Instagram Stories on Wednesday.
Diego, however, continued his attack on Cyrus and her family. He said, "I'm not going to be the f--king victim when I came into the rap game for positivity…They're always going to believe the f--king girl and of course they're going to believe the Cyrus family… what I'm saying is the truth, believe what you want."
The pair only began dating in the beginning of August and recently walked the red carpet together at the 2018 MTV Video Music Awards, however, they couldn't make things work. Noah lamented their split in a lengthy post to her Instagram Story, where she wrote, "If this was your way of breaking up with me and breaking my heart along with it, then you've succeeded."