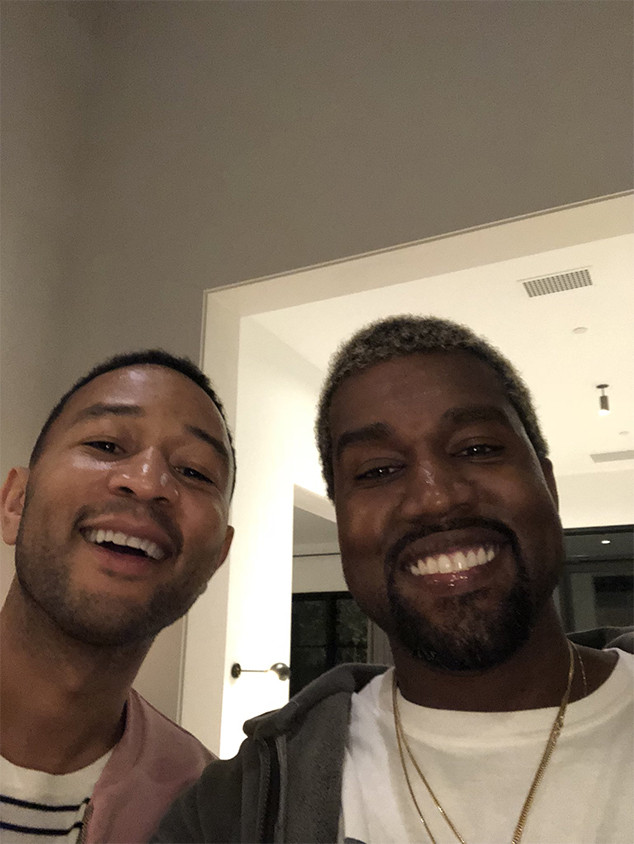 Twitter
Kanye Westis seriously considering running for President in 2020, according to his good friend John Legend.
On the podcast The Dan Wootton Interview, the singer reveals that Kanye is seriously considering running for President in the 2020 elections, since West has mentioned running "multiple times."
As for whether or not he'd run as a Republican or Democrat is unclear. "If I had to guess I think he'd run as an independent but he's never told me what party he would run from, but he's publicly said multiple times that he's interested in running for president," he explains. "I think that's a part of why he likes Trump. I think he sees some aspects of himself in Trump and sees that Trump winning makes it feel like he could do it too."
Not only did John discuss Kanye's potential political career, he also shared his side of the story, months after the Yeezy designer shared a series of texts between himself and Legend to Twitter.