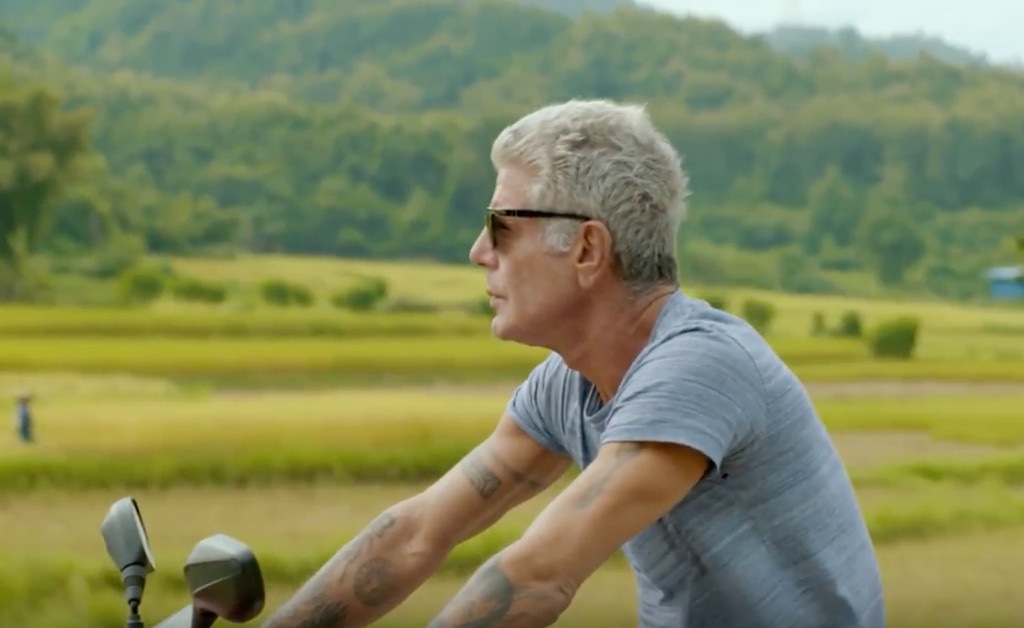 CNN
While Anthony Bourdain has passed away, he lives on in his signature show. 
Viewers came to know the late chef and television personality by way of his various television shows, his final one being CNN's Parts Unknown, which he hosted from 2013 until his untimely death in June. 
In early August, it was confirmed that the show would return to the small screen for a final seven-episode season featuring footage and audio captured of Bourdain while shooting on location for the new season. 
Fans are getting their first glimpse of what that last season will look like thanks to newly released trailers that are sure to tug at everyone's heartstrings. 
"Travel can lift you up and it can break you heart," a narrator says in one teaser while various clips of Bourdain in the midst of his travels—eating, getting a tattoo, clinking a glass in a toast—are strung together. 
"But the journey leaves its mark," the narrator continues. "You take something with you and you leave something good behind."
It seems as if the narrator's description is as much about the late legend as it is about the travel he so famously documented. 
As The Los Angeles Times previously reported, one episode highlighting Kenya will be the last to feature Bourdain's signature narration.
Amy Entelis, the executive vice president of talent and content at CNN, told the Times that four other episodes will be finished by the directors who filmed them and use audio of Bourdain captured on location to fill in the holes along with follow-up interviews of others. 
In tribute to the late star, the penultimate episode will feature cast and crew members discussing the series with behind-the-scenes footage, according to the Times' report. The finale episode will hone in on Bourdain's impact through fans and those who appeared in the course of the show. 
Watch:
Anthony Bourdain Liked Everyone on "Parts Unknown" Show
The season will debut on CNN on September 23. While that kicks off, fans will have to say goodbye to Parts Unknown on Netflix as eight seasons of the series are leaving the streaming site on October 1. 
Fortunately, devoted viewers will get the chance to "take one last ride around the world," as a second trailer sweetly put it, with Bourdain as the show travels to Kenya, Spain, west Texas, Indonesia and his native New York City—the Lower East Side to be exact. 
Bourdain was recently posthumously nominated for two 2018 Emmy Awards, including Outstanding Informational Series or Special as host and executive producer as well as Outstanding Writing for a Nonfiction Program. The show garnered six nods overall. He had previously won four primetime Emmy Awards for his work on the show. 
The 61-year-old was found dead by his friend and fellow chef Éric Ripert in his hotel room near Strasbourg, France, where he had been working on an upcoming episode for the series. A French prosecutor confirmed that Bourdain hanged himself, adding that he was alone when he died. 
If you or someone you know needs help, call 988 to reach the Suicide and Crisis Lifeline. You can also call the network, previously known as the National Suicide Prevention Lifeline, at 800-273-8255, text HOME to 741741 or visit SpeakingOfSuicide.com/resources for additional resources.