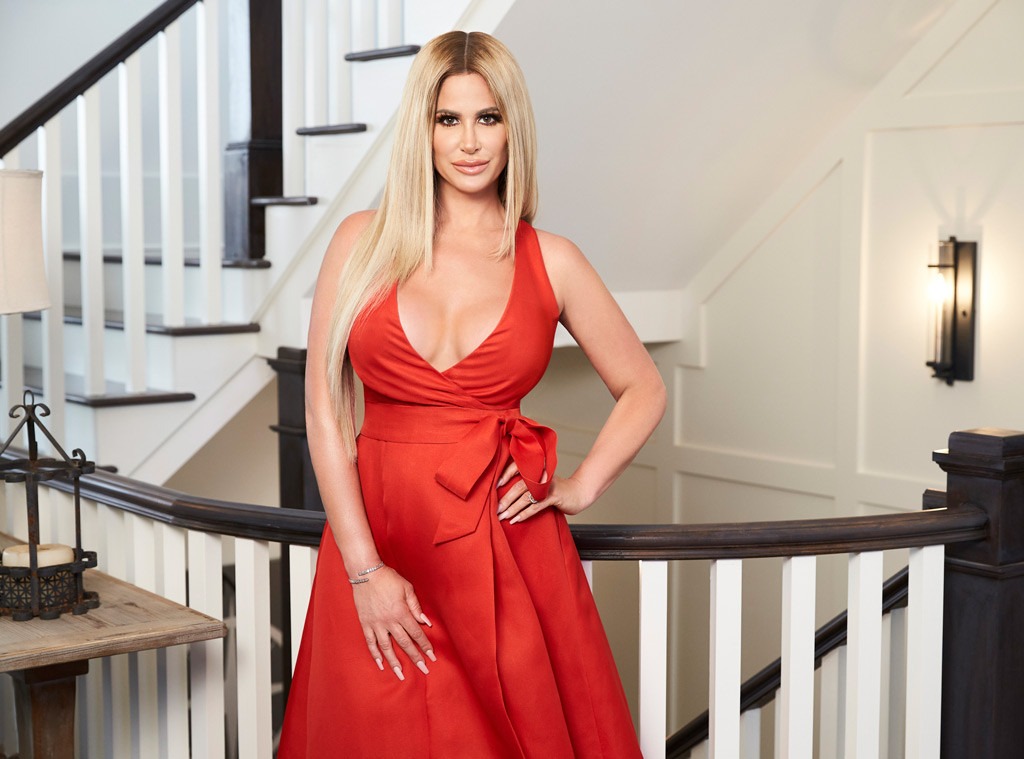 Bravo
Kim Zolciak-Biermann is soaking up the last bit of summer. 
The reality star and mom of six was clearly enjoying some time at home on Thursday when she shared a makeup-free snap of herself in a bandeau with wet hair. 
"Just one of those days," she captioned the photo along with a digital hat tip to an Atlanta spa, The Spa at NAPS. "My chest and face are glowing though thanks to @napsmedspa IPL."
With a cup in hand, the Don't Be Tardy star looked like she was enjoying some relaxing time to herself without her usual TV glam. 
While the reality star is known to rock a full look for public appearances, Kim ditched the eyeliner and lipstick for laid-back cool by the pool. 
Unfortunately, the star's post was met with some criticism. However, the candid star had no trouble rebuffing the naysayers in her comment section. 
"I'm so sorry about your allergic reaction..Take some benadryl..." someone wrote. 
"I'm so sorry you are a miserable bitch," Zolciak-Biermann retorted with a few kiss emojis. 
"Why are you deleting negative comments," another observer asked. "Are your feelings hurt?"
"Excuse me?" she fired back. "I have daughters that don't need to see these nasty comments and what's sad is you find it funny! Look in the mirror sweetie."
Needless to say, the star can stand up for herself. 
This is not the first time she has taken to social media with a bare face. In February, she reminded us all to "love the skin you'e in." 
"I feel beautiful with no makeup and no wig and I feel beautiful with makeup and a wig," she wrote online at the time. "I love being a woman dressing up and I also love running around in my La Perla pajamas bottoms (that are old as shit I wear them everyday) and my bathrobe. My husband makes me feel beautiful at all times! I think it's really important to do what makes YOU happy!"