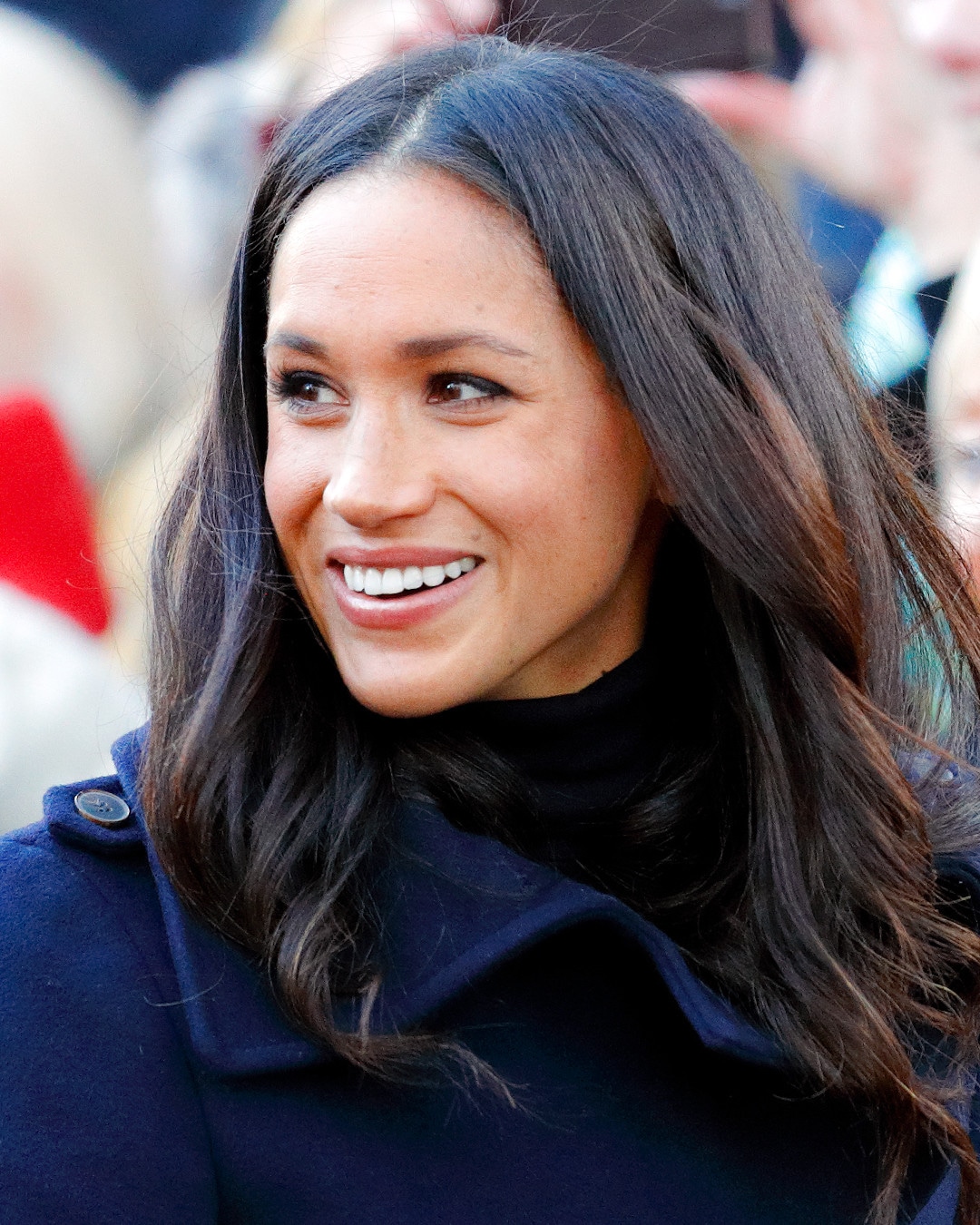 Max Mumby/Indigo/Getty Images
Millions of people have fallen in love with Meghan Markle's look—including Kim Kardashian's longtime makeup artist, Mario Dedivanovic. 
In the months since the new Duchess of Sussex tied the knot with Prince Harry, the former California actress has established certain elements in her new look as a royal, including her penchant for boatneck sheaths, loose buns and a natural makeup aesthetic. Or, as Dedivanovic describes it, "glowing from within."
"I'm loving Meghan Markle's makeup," he told E! News at a New York Fashion Week style suite for Minnie Mouse's 90th anniversary. "In photos, sometimes it looks like she's glowing from within—from her soul—and I feel like that kind of makeup is beautiful because you can't pinpoint it quite, but that's what it is. As a makeup artist, I know that it's this glow on the skin."
Watch:
How to Get Meghan Markle's "Windsor Bride" Look
Whether it's because of the American duchess or other sources of inspiration, Dedivanovic predicts glowing skin will be one of the next beauty trends to emerge. As he noted to E! News, we've been seeing a lot of full-coverage, matte skin with highlight placed in certain areas. Now, he anticipates the glow going all over the face. 
To achieve that kind of ethereal look, he explained you can still use foundation, concealer and powder, but use less of it and "blend really well." One of the artist's current favorites is Laura Mercier's Flawless Fusion Ultra Longer Concealer because, as he said, "this one doesn't get into fine lines."
As Dedivanovic suggested, instead of placing product like highlight only in certain areas, try subtly applying it all over. His recommendation? Laura Mercier's Translucent Loose Setting Powder Glow. 
"It's not an extreme highlight," he said. "It's so super subtle and finely milled that you can literally brush it on to your entire face."
As a final pro tip for the look, grab a spray. One of his "all time favorites" is the Tatcha Luminous Dewy Skin Mist, which he'll use a lot of for optimal glow or just a spritz for more of a subtle look.  
"Any kind of powder that I apply on the face, I love to spritz afterwards," he told E! News. But, Mario added, no matter how much he uses, he'll always dry it down right away. 
We may be thousands of miles away from Kensington Palace, but this is one way to get a step closer to feeling like royalty.