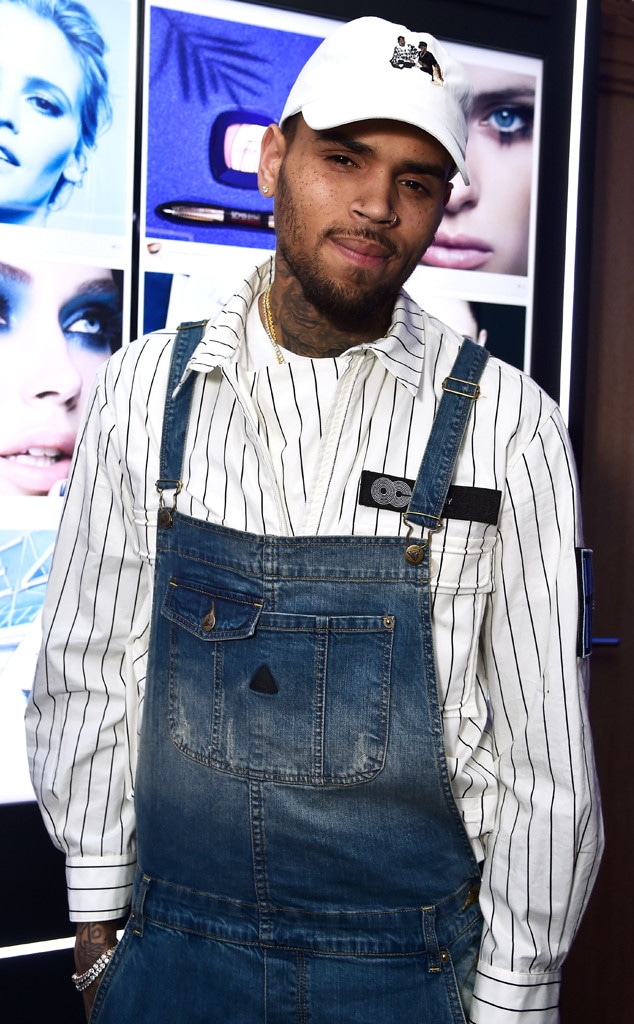 Pascal Le Segretain/Getty Images
Chris Brown's ex Nia Guzman is seeking an increase in monthly child support.
The "With You" singer and Guzman are in the midst of a court battle involving their 4-year-old daughter, Royalty. Guzman and her legal team filed a request to increase in the monthly child support amount in order for Royalty to enjoy the same comfortable lifestyle with both parents.
"The child support order was previously $2,500 per month plus $4,000 per month for a nanny, who is Nia's mother," Guzman's attorney Lisa Bloom tells E! News. "We fought for Royalty and I'm pleased that we won an increase in child support at a hearing last week doubling the support to $5,000 per month."
"Chris Brown opposed even that modest increase for his own daughter," Bloom claims. "The legally mandated guideline child support for someone at Brown's income level is $18,336 per month. That is what Nia is requesting for Royalty. Because he has not been paying it, we asked that the judge award that amount retroactive to the date we first requested it, which was Aug. 15, 2017. That would be roughly $190,000 in arrears. Brown is current on his $2,500 per month child support now."
"We will continue to fight for that guideline amount for Royalty," Bloom says. "We think Chris Brown should be required to follow the law just like everyone else."
Bloom also confirms that Guzman's own income totals about $400 per month, which she earns from RoyaltyBrown.com. She also states that Brown "offered to pay $10,000 per month and split the cost of all Royalty's expenses."
"That is unfair as Brown makes over $4,000,000 per year," Bloom tells E! News. "He also wanted to cut Nia's $4,000 per month nanny payment."
According to Bloom, it's unclear when a final decision will be made. "We've tried to resolve this, but Brown has been quite uncooperative in the entire proceedings," she states. "He avoided responding to our request for court intervention until we subpoenaed his records."
The Blast reports that Brown filed court documents of his own in response to Nia's request for increased child support, stating that this is the third time she's asked for an increase. In response to the latest child support increase request, Brown states "providing a four-year-old with everything she demands could be harmful and is not in her best interest." He's offering to pay up to $9,813 in support.