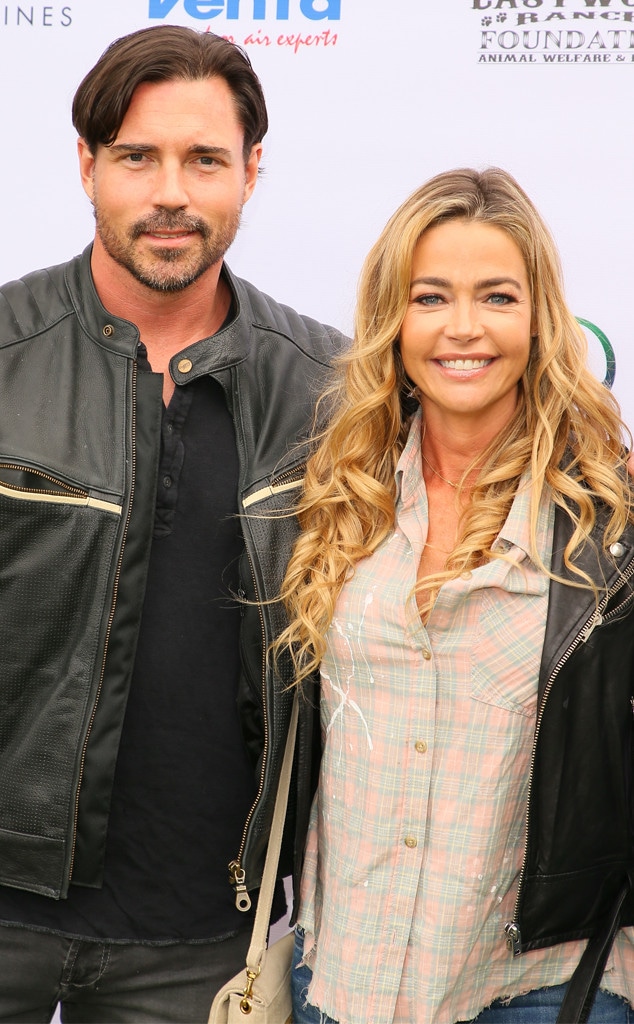 JB Lacroix/ Getty Images
It's turning out to be a big year for Denise Richards!
A source tells E! News the newest cast member of Real Housewives of Beverly Hills is engaged to Aaron Phypers.
"The two of them are very happy and have settled into life with one another, so now they're pretty focused on getting this very intimate ceremony off the ground," another source shared with People who first broke the news. "They're just ready to start their married life together."
The couple has been dating since the end of 2017. And since making their relationship official, the pair has documented their love story on Instagram.
From kisses on the beach to romantic trips to Montana, the pair hasn't been able to hide their affection for one another.
"The engagement has been a long time coming," a source shared with the publication. "He moved on from his past relationship a long time ago, and marrying Denise is a welcome new chapter for both of them in different but equally significant ways."
While it's too soon to know if the proposal was filmed for the upcoming season of Real Housewives of Beverly Hills, E! News previously learned that Denise will be joining the new season this year.
Lucky for the reality TV veteran, she has her new man ready to support her no matter what drama comes her way.
"She and Aaron are extremely happy, and he's definitely game with her on-camera persona," a source shared with the publication. "He's on board with the drama that the show might bring, and Denise is a total pro with this. She's done it before and knows how to navigate life on and off camera even when the show gets blurred with reality. He seems to care for her in a real way and is up for whatever she throws at him and vice versa. They're a good team."
Congratulations to the couple on their big news!
(E! and Bravo are part of the NBCUniversal family)