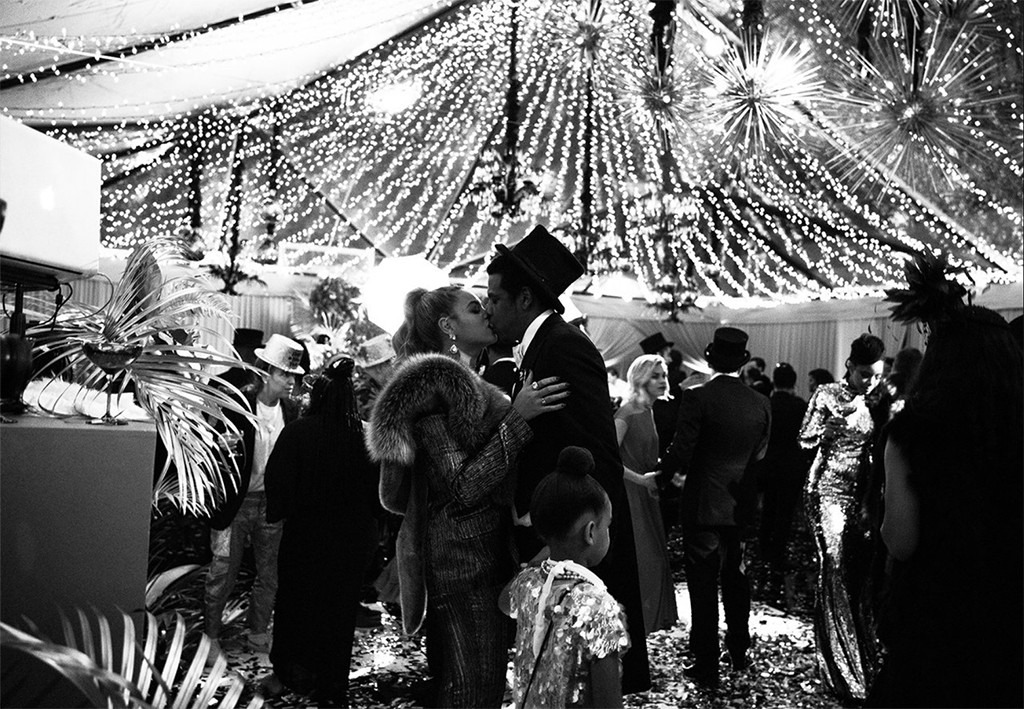 Courtesy of Beyoncé
Beyoncé is one year older and one year wiser.
Two days after celebrating her 37th birthday, the "APES--T" singer updated her official blog today and highlighted some of the milestones she achieved in the last year. "At 36, I became a new mother of three. I breastfed twins [Rumi Carter and Sir Carter]. I renewed by vows with my husband of 10 years," she wrote, referring, of course, to Jay-Z. "I came back home to the stage to do Coachella, after pregnancy. Then my husband and I released an album together, Everything Is Love. And we've been touring with our family around the world, and loving it."
"This year has been monumental for me. I thank God for everyone in my life. Thank you for all the positivity and for the beautiful birthday wishes. I'm looking forward to continuing to learn from my past, living in the present, and surrendering to the future," she said. "I love you, Hive."
Beyoncé titled her entry "Your Bitch at 36."
The singer was similarly reflective in a Vogue essay, writing, "I'm in a place of gratitude right now. I am accepting of who I am. I will continue to explore every inch of my soul and every part of my artistry. I want to learn more, teach more, and live in full. I've worked long and hard to be able to get to a place where I can choose to surround myself with what fulfills and inspires me."
To further celebrate, she shared dozens of never-before-seen photos from the last year, including a handful with Blue Ivy Carter, as well as pictures from her birthday celebration.
Fans can see the full set of photos by visiting Beyoncé's official website.
Beyoncé and Jay-Z's On the Run II Tour will conclude Oct. 4 at CenturyLink Field in Seattle.