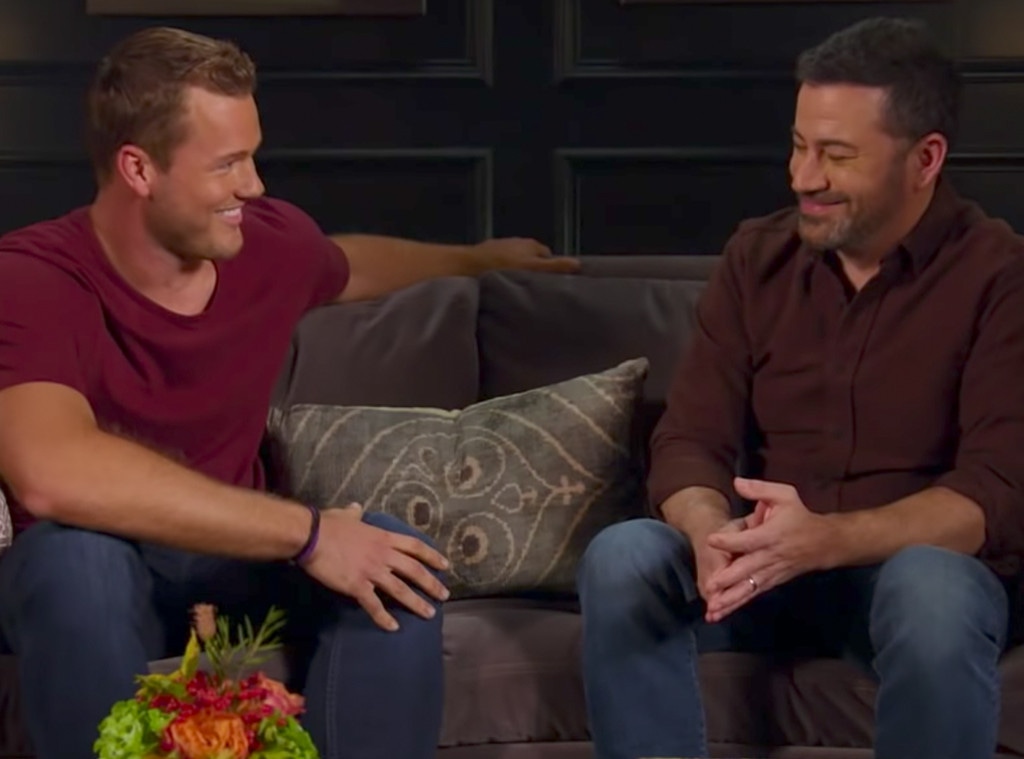 YouTube
Jimmy Kimmel just gave Colton Underwood the talk.
The late-night host gave ABC's newest Bachelor a lesson on the birds and the bees on Wednesday's episode of Jimmy Kimmel Live!.
The 26-year-old virgin admitted he'd "never had that talk in my life." So, Kimmel started with the basics and asked him if he knew where babies come from.
"When a man loves a woman, then they go into the bedroom," the former football player replied.
"It doesn't have to be the bedroom," Kimmel explained. "It could be a car; it could be an elevator; it could be the fantasy suite. My wife's parents conceived her on the kitchen table." 
Next, they moved on to a few visual aids, including diagrams of the penis and the vagina. The two men then discussed what happens when sperm fertilizes an egg and forms what Kimmel referred to as "a baby omelet."
"A human being comes out and it wakes you up really early every single morning, sometimes many times in the middle of the night," Kimmel said. "So, you have to be careful and wear protection."
In addition to discussing reproduction, the ABC stars talked about protection and The Bachelor's famous fantasy suite.
Watch the video to see Kimmel's lesson.
Underwood's virginity was a hot topic on Becca Kufrin's season of The Bachelorette. During the "Men Tell All" special, the reality star admitted telling her he was a virgin on national television was "the hardest thing I've ever had to do in my life."
However, he isn't going to let this stop him from finding love. His new season premieres January 2019.