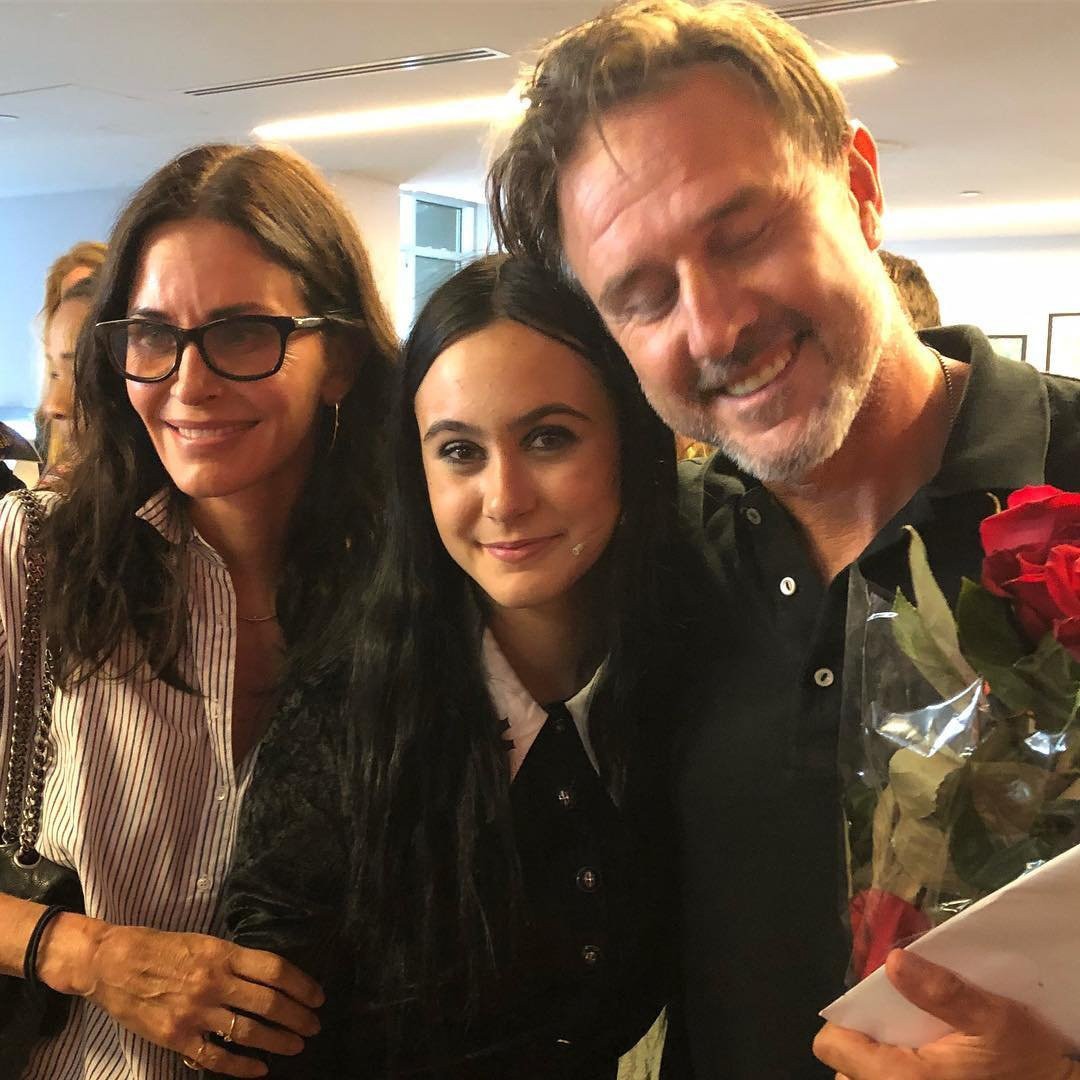 Instagram
Courteney Cox and David Arquette's daughter is following in her famous parent's footsteps.
The parents reunited for a family photo when they supported their daughter Coco Arquette at a school play, where she appeared to star as the character Wednesday Addams. David captioned the Instagram photo: "I'm so proud of my daughter Coco! Have fun and be safe in Highschool! AND don't grow up too fast! I love love love you!!!"
Since their split in 2010, the couple have remained supportive of one another and remain committed to co-parenting their daughter.
Courteney opened up about their divorce when she appeared on NBC's Running Wild With Bear Grylls. "I think that we were such good friends," she explained to Bear Grylls. "We found ourselves leading separate lives and just coexisting and being great friends, but not having the intimacy that...is so important in a relationship. I think you really need to work in a relationship, and I think that we tried. We're just really different, too. I'm the polar opposite of him. That can be great for a lot of things, but I need this kind of real, one-on-one connection. And I don't know. I don't know."
Jason Merritt/Getty Images
Since they ended things amicably, there "wasn't a dramatic ending."
"I mean, as divorces go, I would say it's one of the better ones. For sure. We're good co-parents together," she shared.
Years have passed and both actors have since found love. Courteney is currently engaged to Snow Patrol musician Johnny McDaid and David is married to Christina Arquette, with whom he shares two sons. 
Just last year, Coco got another half-brother after David and Christina welcomed their son Augustus Alexis Arquette. The new addition to the family was christened with the middle name Alexis in honor of David's late sister, Alexis Arquette.