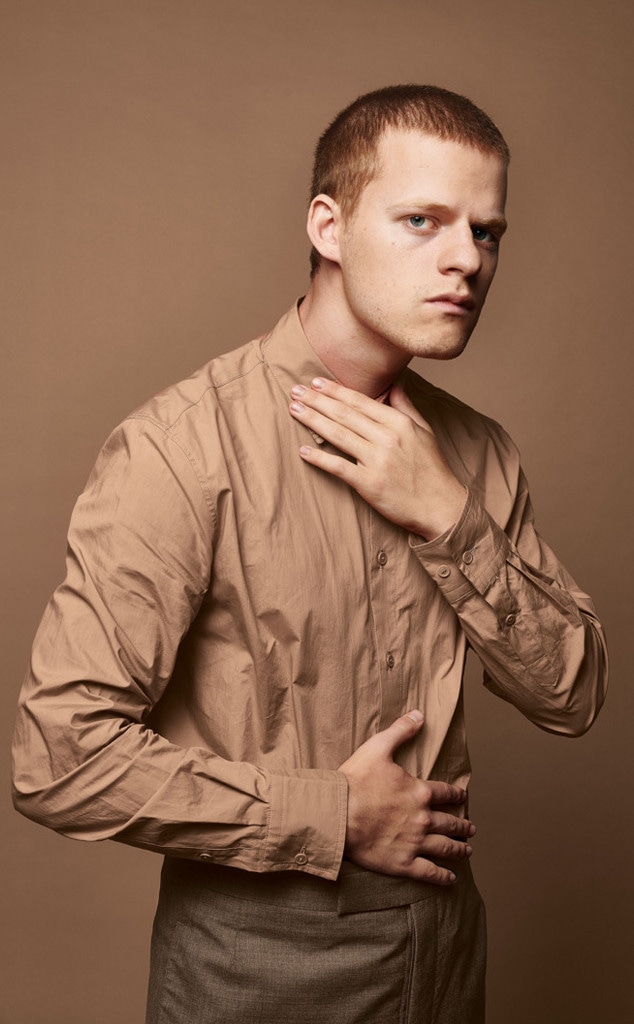 Amanda Demme
Lucas Hedges is opening up about his sexuality.
While appearing in New York Magazine's Fall Preview, the actor is more than prepared to tease his exciting new projects. At the same time, some of his roles will likely spark conversation about his personal life.
"I owe it to this part to speak as honestly as possible. In the early stages of my life, some of the people I was most infatuated with were my closest male friends," he shared with the publication. "That was the case through high school, and I think I was always aware that while for the most part I was attracted to women, I existed on a spectrum."
Lucas continued, "I felt ashamed that I wasn't 100 percent, because it was clear that one side of sexuality presents issues, and the other doesn't as much. I recognize myself as existing on that spectrum: Not totally straight, but also not gay and not necessarily bisexual."
Watch:
Lucas Hedges Still Gets Stage Fright
This fall, Lucas will star in the movie Boy Erased where he plays a gay teenager who is sent to conversion therapy by his religious parents. It's based on the memoir by Garrard Conley.
"I recognized that sense of anticipating and waiting for anyone and everyone to be like, 'There's something wrong with you,' It's a story about shame, which felt to me like the governing factor of my life and my childhood," Lucas explained.
In the candid interview, Lucas recalled a conversation with his mom where he admitted to having a crush on a boy at day camp in the third grade.
"I felt terrible about it," he shared. "I remember her being very comforting, and she understood that something was distressing me, and she said, 'You don't have to go back to camp today.' I'm sorry, I can't help but feel a little self-conscious, only because I'm talking to you and the world at the same time."
In addition to Boy Erased, Lucas will take to the stage in The Waverly Gallery. He also earned roles in Jonah Hill's upcoming film Mid90s and his father's big screen project titled Ben Is Back.
And while there was hesitation at accepting the role, the script was simply too good to pass on.
"The more I sat with it, the more it occurred to me that having him as my father might actually inform my artistic process in a positive way," he explained. "He could either trigger me a lot, which would be useful, or he would inspire me."