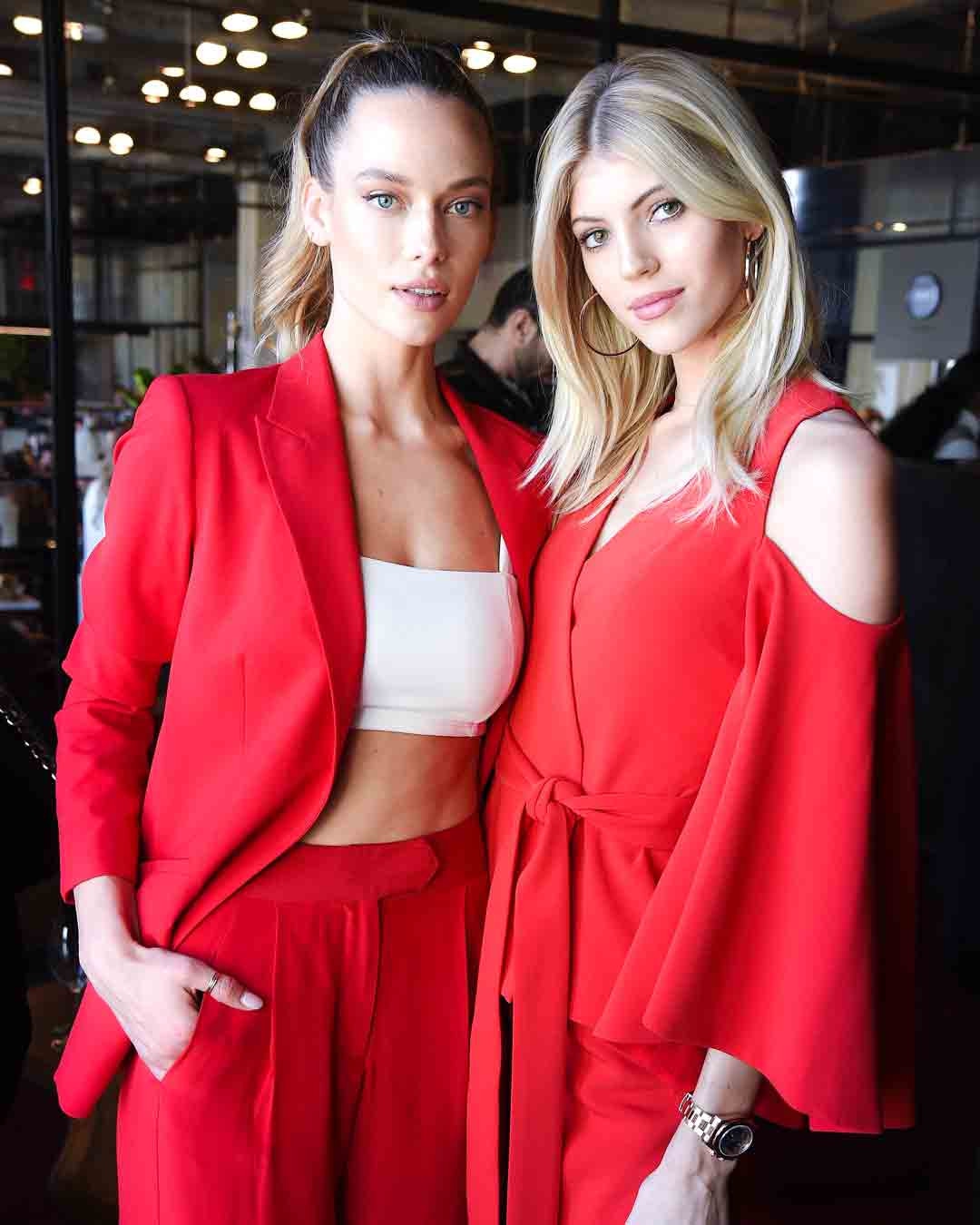 Bryan Bedder/Getty Images
While modeling for top designers during New York Fashion Week seems like a glamorous job, there's more to it than meets the eye.
From what we see, beautiful women put on designer garments, strut down the runway with flawless makeup and hair, then head to exclusive industry parties, wearing drool-worthy clothing. It's no wonder why so many women audition to participate in the event. People dream about living this lifestyle.
Yet, what we see from post-event photos is only a preview of what's it's really like to be a model.
"It can be glamorous, but a lot of it is hard work and you take a lot of risks," Model Squad star Shanina Shaik told E! News. "We make a lot of sacrifices for our jobs."
To demonstrate the work ethic and endurance required, her co-star Hannah Furguson gave us an overview of her typical day:
"I'm waking up early and I'm going to shows and fittings," she said. "Then, I go back to my hotel room with just enough time to throw on an outfit for an event and then I rush to the event. You know it's literally so busy that you have days where you're like 'Oh gosh, I haven't eaten yet today' and it's like evening and you're missing dinner because you haven't eaten all day, it goes by so quick."
Skipping meals, devouring snacks and running non-stop seems to be normal for the cast of Model Squad. Their commitments far outweigh their free time. However, if you're a model hopeful, don't let this deter you. At least you're doing all of this with your friends.
"I love New York Fashion Week because it's a hub where I can meet all of my girlfriends and hang out and go to great parties," Shanina continued. "It's a lot of fun."
It's a lot, period. And, finally we know exactly what happens between the flashes of NYFW cameras, thanks to Shanina, Hannah and fellow cast member Devon Windsor. Check out what it really takes to rock the runway below!