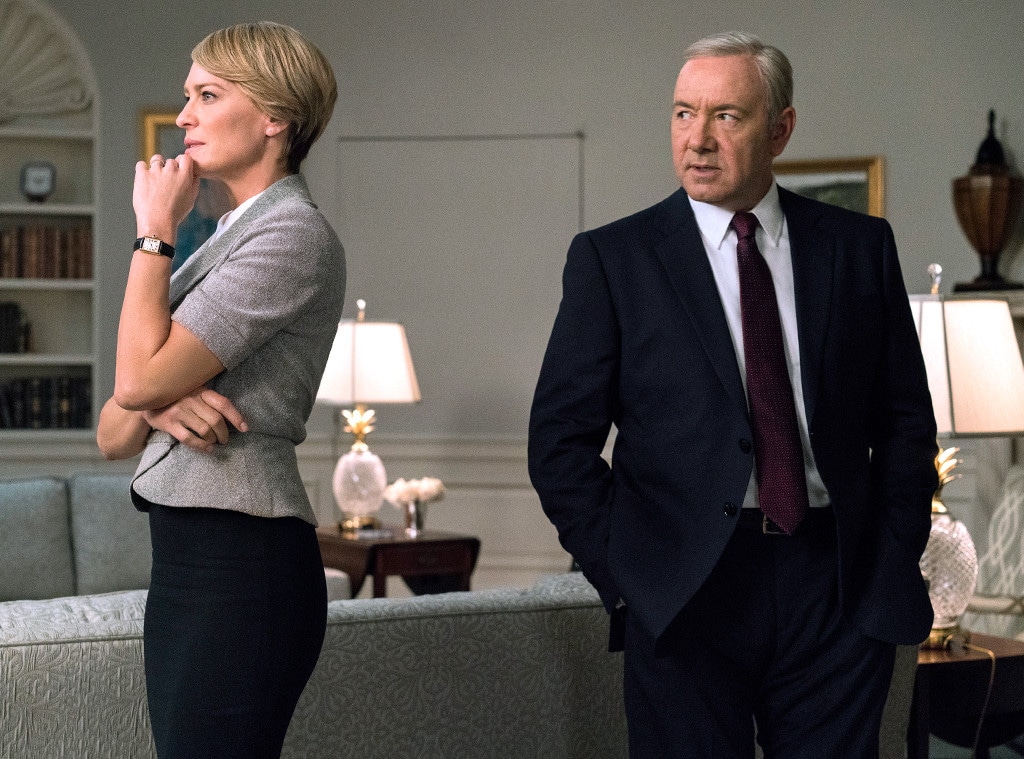 Netflix
House of Cards is putting Frank Underwood six feet under. The official Twitter account of the hit Netflix drama revealed the series will kill off Kevin Spacey's character in the sixth and final season.
In a video posted to Twitter, Robin Wright's Claire Underwood addresses her husband, only to have it revealed she's talking to his tombstone. She breaks the fourth wall as well, speaking to the audience. See the full short video below.
Now the question on every fan's minds: Did Claire kill Frank?
House of Cards will return for its sixth and final season on November 2, while the real-world politics will be dominating headlines in advance of the midterm elections. The series was in production on season six when Star Trek: Discovery actor Anthony Rapp came forward with sexual misconduct allegations about Spacey. Other men followed suit with their stories and the series was placed on hiatus. Eventually, Netflix and MRC severed ties with Spacey and resumed production on the show. However, the Emmy-winning political drama was very near cancellation, according to Wright.
"I believed we should finish. I believed we should honor our commitment. To the people that loved the show, also. Why quit?" she told PorterEdit.
"They printed that it was 'only' 600 people out of work, but if you include security, cops, shooting on location in Baltimore, everything, 2,500 people would have been out of a job. And that's not fair—to take that security away from those people… They didn't do anything [wrong]." Wright said as an executive producer on the show she felt protective of the cast and crew on set and fought to keep the series going.
She fought and won. Along with Wright, the final season cast includes Diane Lane, Greg Kinnear, Cody Fern, Michael Kelly, Jayne Atkinson, Patricia Clarkson, Constance Zimmer, Derek Cecil, Campbell Scott and Boris McGiver.
House of Cards returns November 2 on Netflix.