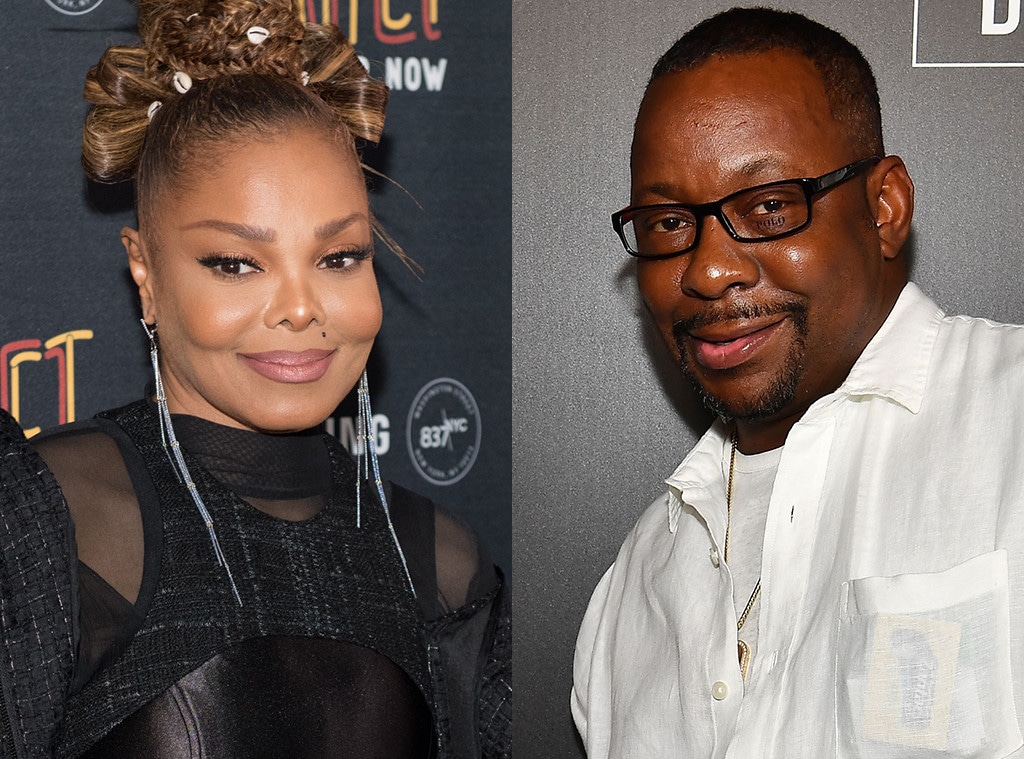 Noam Galai/Getty Images, Paras Griffin/Getty Images for BE
Was this the way love went between Janet Jackson and Bobby Brown? 
The musical stars' alleged affair in the '80s attracted renewed attention on Tuesday night when it was depicted in part one of BET's newly aired The Bobby Brown Story. 
According to multiple reports, the movie shows the two together one night and, following sex, the "My Prerogative" singer kicks the scantily-clad songstress out of the hotel room they're sharing and slams the door in her face. Apparently, Brown felt that the Jackson family would not let Janet be with him because of his darker skin complexion. In the movie, it also seemed she was dating someone else, though who is unclear. Either way, just like that, whatever they had was over. 
This isn't the first time a romance between the two stars has been claimed. Brown said the two were involved in his 2016 autobiography, Every Little Step: My Story. 
"I fell in love with [Janet] when she was Penny on Good Times," the New Edition singer told Us Weekly in 2016. "It goes back that far, you know, my infatuation with her."
He claimed that the two later secretly dated in the '80s. "She loved me but wasn't in love with me," Brown said. He further claimed she told him, "My father won't allow me to be with a black man." According to his book, he then kicked her out of the hotel room, much like it had been depicted in the biopic. 
Naturally, that segment of the plot did not go unnoticed by fans. 
One viewer tweeted, "As a Janet Jackson fan, I am completely traumatized!"
Jackson has yet to comment on the claims.