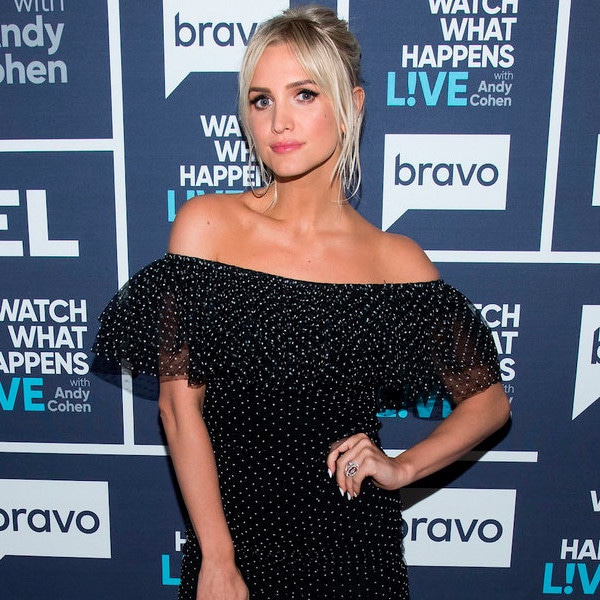 Bravo
So, the rumors were true: Ashlee Simpson Ross' "Boyfriend" really was about Lindsay Lohan.
In 2005, Simpson-Ross released the song as the lead single from her sophomore album, I Am Me. At the time, she denied whispers that the song was about Lohan and Wilmer Valderrama. "It's not about one person in particular. It's just something every girl can relate to," she told MTV. "It's a song about [how] every girl out there sometimes thinks you stole her boyfriend. It's just making fun of that." Later, in an interview with Ryan Seacrest on Larry King Now, the singer explained, "It's very junior high, high school, college, and whatnot, the situation. And it's me kind of making fun of something I went through. As far as saying who the song I wrote it about, or whatever, I'm not doing that with this record..." Seacrest noted that Simpson-Ross grinned every time she said it's not about anyone in particular—which, of course, made her smile more.
Simpson-Ross co-wrote "Boyfriend" with Kara DioGuardi and producer John Shanks—and in the bold chorus, she seemingly addressed Lohan directly, singing, "Hey, how long till the music drowns you out? / Don't put words up in my mouth / I didn't steal your boyfriend / Hey, how long till you face what's goin' on / 'Cause you really got it wrong / I didn't steal your boyfriend."
Over the years, speculation about who inspired the song died down. But last night, Simpson-Ross appeared on Bravo's Watch What Happens Live With Andy Cohen to promote E!'s new docu-series ASHLEE+EVAN, where she played a game of "Plead the Fifth." Andy Cohen asked her to rank her pop peers (Christina Aguilera, Mandy Moore, Pink and Britney Spears) and to reveal, on a scale of 0 to 10, how shocked she was when Nick Lachey and Jessica Simpson split. With nothing to hide, the singer answered both questions without hesitation.
For his final question, Cohen brought up the rumors regarding "Boyfriend." As Simpson-Ross burst into giggles, her husband Evan Ross chimed in, telling Cohen, "I think I know the answer!"
According to Simpson-Ross, it's not as salacious as people think.
"I mean, I hung out with him in first, and I wasn't interested in him at that point. So, yeah!" Simpson-Ross said. "And we're great! All is well! And by the way, they're the best! All the love!" After Cohen clarified that the lyrics were, in fact, about Lohan, Simpson-Ross reiterated she "didn't" steal Valderrama from the Mean Girls star. "I was done!" she said. "But, all love here!"
(E! and Bravo are both members of the NBCUniversal family.)