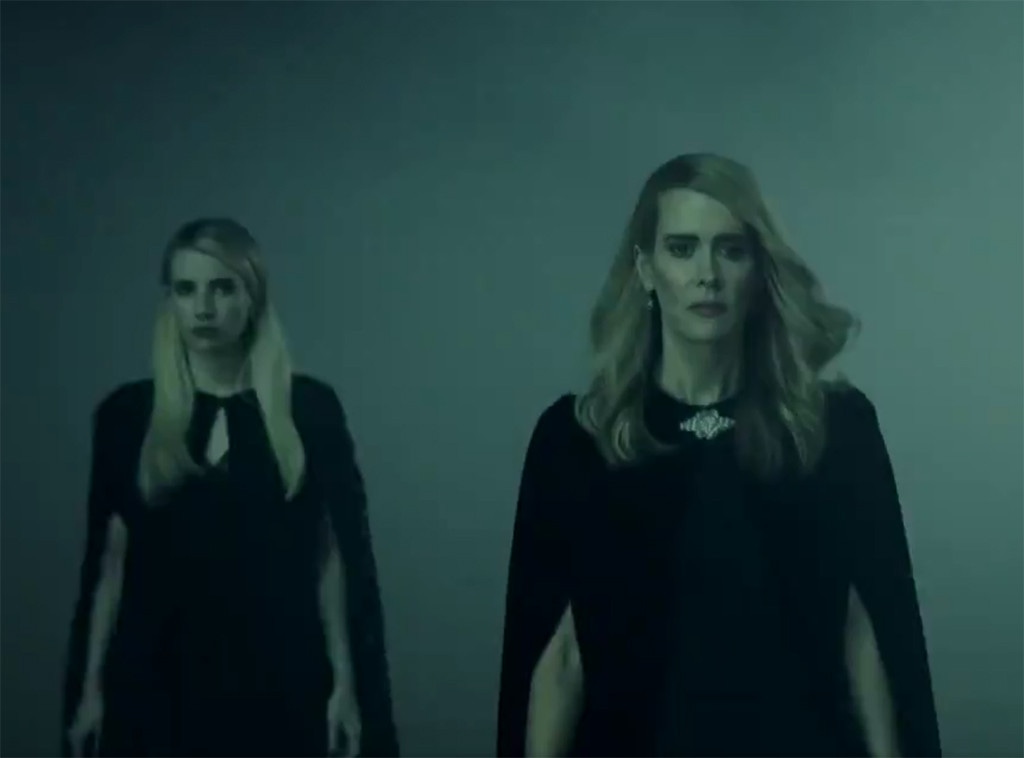 FX
After weeks of creepy teasers and with just a week until the premiere, the first actual footage of American Horror Story: Apocalypse has arrived!
While this 30 second trailer appears to be a trailer for the longer trailer, there's already plenty here to get us excited. Jessica Lange! Crashing airplanes! Joan Collins! The return of the latex suit! 
Not much about the season has become any clearer thanks to this trailer, but everyone looks extremely cool, and there's a whole lot going on. There are hazmat suits and air raid sirens and Evan Peters' hairdresser character is gonna eat some people while Ben (Dylan McDermott) looks like he's about to light something on fire, and Madison (Emma Roberts) is back with her iconic meme. 
Would you like us to excitedly list some more things happening here? Cody Fern's got some creepy eyes! The Coven witches are all walking around like badasses! Jessica Lange looks terrified! Violet (Taissa Farmiga) got out of her house and onto a train! 
While nearly all of the announced stars for the season show up in the trailer, there seems to be no sign of Connie Britton's Vivien, or any sign of how any of these people connect to one another. Perhaps that will come with the full trailer tomorrow, as promised by the show's Twitter account. 
In the meantime, we'll just be watching this trailer on repeat if you need us. 
For everything we know about the season so far, head to our Everything We Know gallery. 
American Horror Story: Apocalypse premieres Wednesday, September 12 on FX.