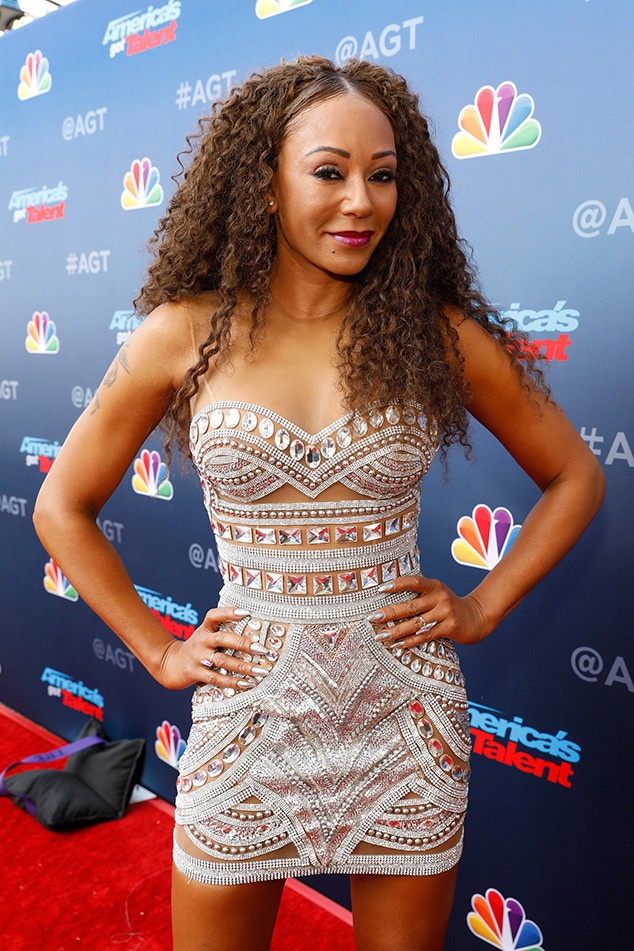 Trae Patton/NBC
Mel B and Stephen Belafonte's custody battle continued in court on Tuesday, with one source telling E! News that the America's Got Talent judge will have to complete random drug testing.
"Today the court ordered that neither party can consume drugs or alcohol at least 8 hours before caring for [their daughter] Madison, and that they must choose a new custody evaluator by Sept. 14 - both sides will submit names and the court will pick which evaluator to go with," the insider continues. "After the court picks the evaluator then the evaluation will begin."
The source adds, "The court today did not take custody away from Mel nor did they give Stephen what he wanted. Things could change in terms of custody down the line once the custody evaluation is complete, there has to be a custody evaluation in order for the court to make new custody orders."
In response to reports that claim Mel B didn't call Madison on her birthday over the weekend, the insider says they're "not true," and that, "Melanie FaceTimed with Madison on her birthday and she also has a birthday party planned for Madison on Thursday this week. The court is not interfering with those birthday plans."
Last month, the Spice Girls star revealed plans to seek professional help in the U.K. after being diagnosed with post traumatic stress disorder. In a statement to The Sun on Sunday, Mel B said she planned to enter rehab following an "incredibly difficult" six months. Days later, the singer cleared up rumors about her rehab plans on The Ellen DeGeneres Show.
"I've been in therapy since my father got diagnosed with cancer nine years ago," Mel B told guest host Lea Michele. She then seemingly referenced her divorce from Belafonte, stating, "My therapy changed a little bit because I was in a very intense relationship, which you can all read about in my book."
"I do address a lot of those issues. But you know, no, I'm not an alcoholic. No, I'm not a sex addict," she continued. "You know, I was with the same person for 10 years and that was quite a turmoil, very intense. That's all I can say about it. I'd like to say a lot more, but we're on this show—let's keep it P.C. But yeah, I address a lot of those issues [in the book] and I did kind of have to ease my pain...I do suffer a lot from PTSD."
Now, the source tells E! News, "Melanie is not going to rehab, she is not leaving her children. She was going to go to Europe to try a new kind of therapy but not for rehab – at this point she is not going anywhere."
Addressing the court hearing on Tuesday, a source close to Stephen tells E! News, "Not only are both Mel and Stephen not to drink or consume drugs for 8 hours before taking care of Madison, but Mel also has to undergo random drug and alcohol tests but Stephen doesn't." 
"In terms of custody, things have slightly changed. Mel and Stephen must pick out and agree upon a new nanny or childcare person by Thursday this week," the insider continues.
We're told this new nanny is somebody that will—by the courts order—always be present with Madison when she is in the care of Mel.
The source adds, "If they cannot agree on a new nanny by Thursday then they have to call the court and discuss with the judge. The deadline for the custody evaluator they need to decide on is still by Sept. 14."
According to the insider, Madison is in Stephen's custody right now and will be until Thursday.