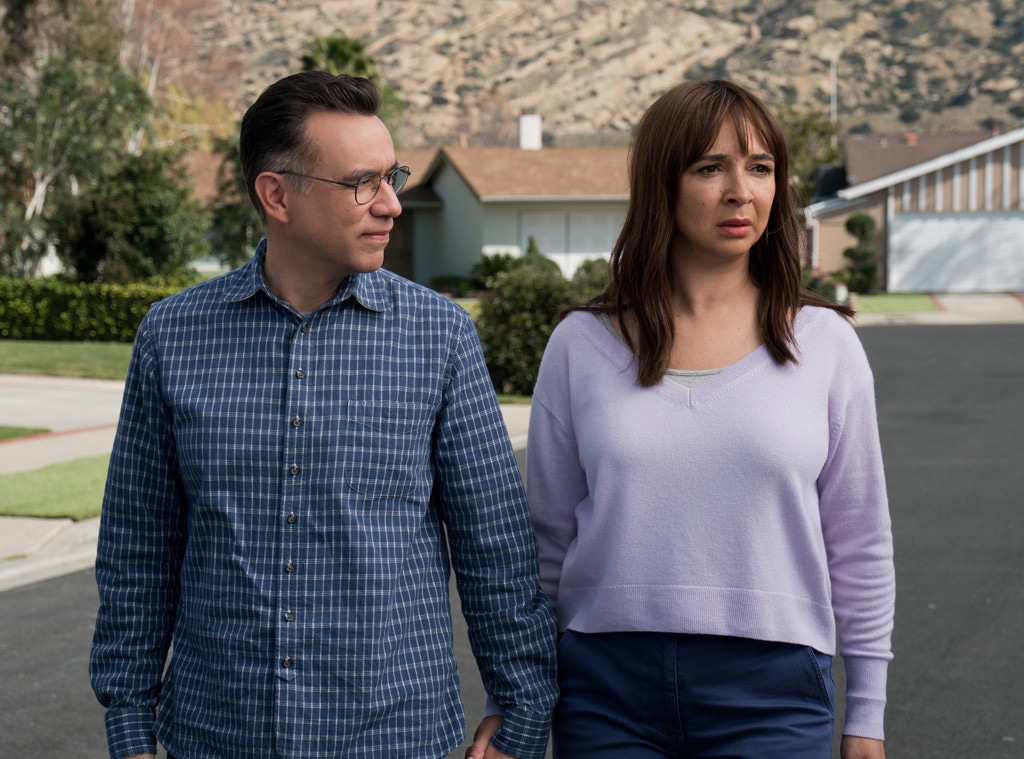 Amazon
Maya Rudolph and Fred Armisen are likely the reasons why viewers will check out Amazon's new comedy Forever, but once in the door, they better buckle up. The eight-episode first season, which hails from Master of None's Alan Yang and 30 Rock's Matt Hubbard, is good. Like, really good.
Forever, not to be confused with the short-lived ABC drama about an immortal medical examiner, follows married couple June (Rudolph) and Oscar (Armisen), they're comfortable in their predictable day-to-day lives, until one day things take a turn.
The show starts out feeling like a more middle-aged version of Master of None. There are plenty of small moments, plus the trademark humor of Parks and Recreation and 30 Rock, shows Yang and Hubbard cut their teeth on. In some cases, viewers will recognize the way characters speak as distinctly Parks, while the quick jokes land in 30 Rock's signature style. That's where the comparisons end. When you least expect it, things change on Forever, but the sensibility of the show remains the same.
Forever is a show you can binge, and will likely want to binge, thanks to the pacing of the series. The groundwork takes some time, but it's worth it to go on the ride with June, Oscar and Kase (Catherine Keener). It's a satisfying story about human nature, relationships and growth.
The series does its job well and makes the viewer find the funny in the mundane, human moments. That is a skill Rudolph excels out. Forever is Rudolph's show. It's an excellent showcase for her range, from physical comedy to quick facial reactions to small moments of quiet when you really see her character processing everything that's happened to and currently happening to her. Don't be surprised if you hear Rudolph's name called next summer for the 2019 Emmy nominations. It's the subtle moments where she shines, which shouldn't be a surprise to anybody who saw her in Away We Go. This isn't meant to undermine Armisen's performance, but the first season is clearly more about June and her story.
Forever has shades of shows you've come to know and love, which work to its benefit, but this isn't Master of None 2.0. It's a fascinating journey about love and relationships, done well, that will likely make any viewer take a step back and examine aspects of their own lives.
A note regarding your enjoyment of the show: You've made it this far without spoilers, watch the show that way too.
Forever debuts Friday, Sept. 14 on Amazon.