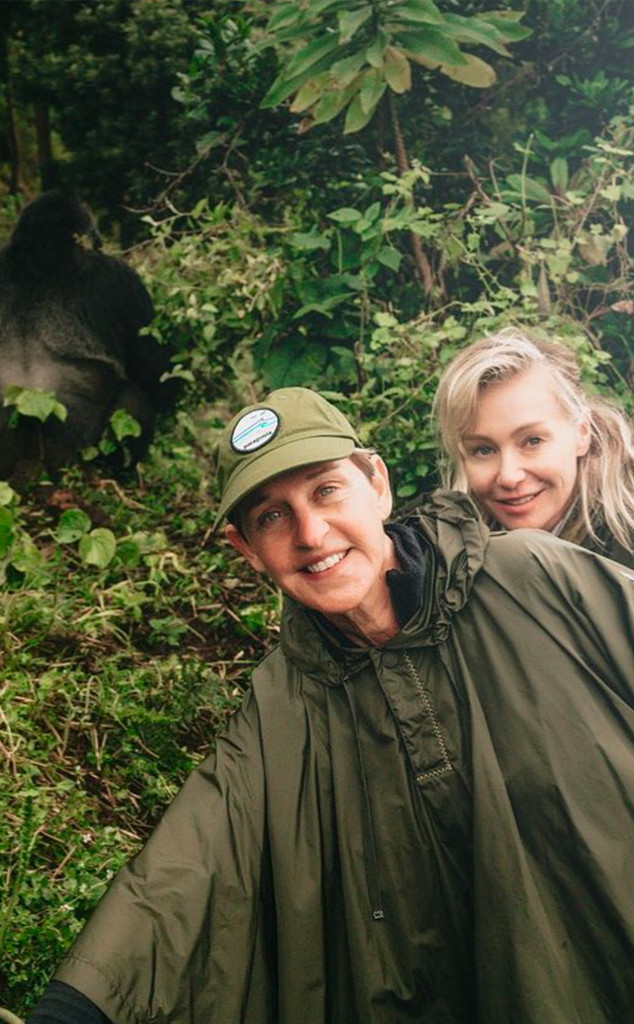 Instagram
Just a few months after Ellen DeGeneres traveled to Africa with her wife Portia De Rossi, the talk-show host shared footage from their incredible adventure on Tuesday's season 16 premiere of The Ellen DeGeneres Show.
Back in February, de Rossi surprised DeGeneres by revealing she had set up The Ellen DeGeneres Wildlife Fund in honor of the host's 60th birthday. The foundation supports global conservation efforts for critically endangered species and is building a campus for the Dian Fossey Gorilla Fund in Rwanda as one of its first projects.
So, the couple traveled to Rwanda in June and spent some quality time with the country's gorillas.
Before beginning their trek through the mountains to see the gorillas, DeGeneres and de Rossi's guides warned them not to point at the gorillas as it can be seen as a sign of aggression. However, DeGeneres quickly forgot this rule and pointed at the first gorilla she saw.