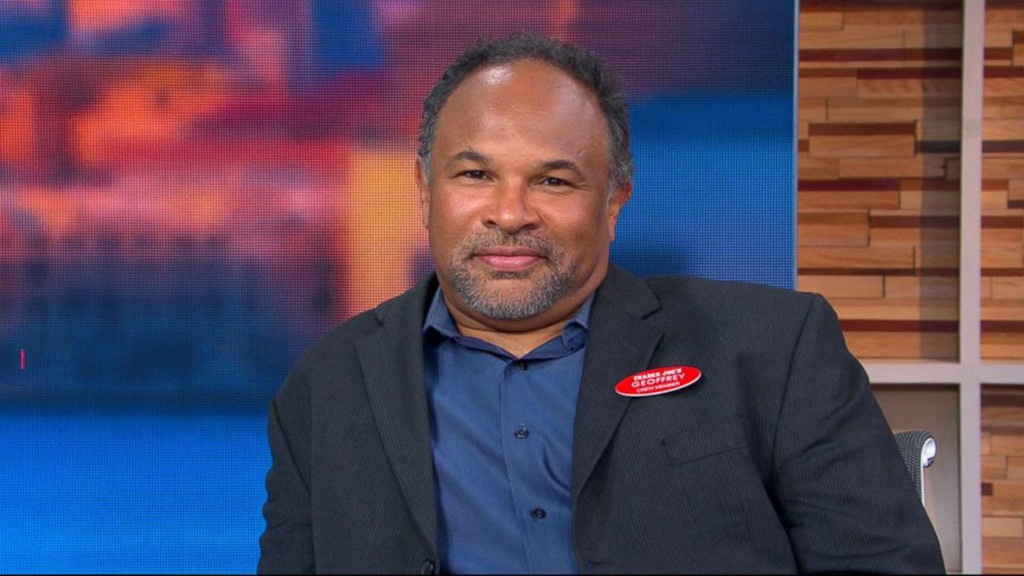 ABC
Geoffrey Owens considers himself an actor, not a celebrity.
Over the weekend, the Cosby Show actor started trending on Twitter after he was job-shamed in a Daily Mail article for working at a Trader Joe's grocery store in New Jersey. Celebrities including Pamela Adlon, Justine Bateman, Terry Crews, Patricia Heaton, Patton Oswalt and Blair Underwood defended him, with many of them using the hashtag #ActorsWithDayJobs. Owens, who in recent years has appeared in episodes of Showtime's The Affair, HBO's Divorce and CBS' Elementary, broke his silence on the matter on ABC's Good Morning America Tuesday.
Wearing a Yale hat and his Trader Joe's nametag, Owens told Robin Roberts, "It's really overwhelming—in a good way. But I kind of feel like that character in that Woody Allen movie who wakes up one morning and he's a celebrity all of a sudden, who has no idea where it came from. It came out of nowhere. I really want to thank everybody out there—family friends, Hollywood community and the general public—for the incredible support, for the amazing support and positivity they have shown for me. It's really astounding. It's quite encouraging."
Joking that the Daily Mail's images were "Photoshopped," Owens said he was "devastated" after the story was sensationalized in other outlets, too. "But the period of devastation was so short, because so shortly after that, my wife and I started to read these responses from literally all over the world of support," he added. "So, fortunately, the shame part didn't last very long."
Owens worked at Trader Joe's for 15 months before a woman snapped some photos and shared them online. "People recognized me every day and they were very, very cool about it—sometimes, like, too cool," he said. The actor, who recently quit his job due to the undue attention, began working there to make ends meet. "I've been teaching acting directing for 30+ years, but it got to a point where it just didn't add up enough. You gotta do what you gotta do."
Although there is renewed interest in his career, Owens said he "wouldn't feel comfortable" getting acting jobs as a result of being job-shamed in a public forum. "I wouldn't mind getting auditions," he said. But in the end, he added, "I want to get a job because I'm the right person."
Owens added, "I feel like I'm more of a celebrity now than I've ever been. "
And in a weird way, Owens admitted he is grateful this experience happened. "This businesses of my being the Cosby guy who got shamed for working at Trader Joe's, that's going to pass. In some measure of time, that's going to pass away. But I hope what doesn't pass is...this rethinking about what it means to work, the honor of the working person and the dignity of work," he explained to Roberts, adding, "There is no job that is better than another job. It might pay better. It might have better benefits. It might look better on a résumé and a paper. But actually, it's not better. Every job is worthwhile and valuable. If we have a rethinking about that because of what's happened to me, that would be great. But no one should be sorry for me, either from a positive or negative perspective. I've had a great life. I've had a great career. I've had a career that most actors would die for. So, no one has to feel sorry for me. I'm doing fine."