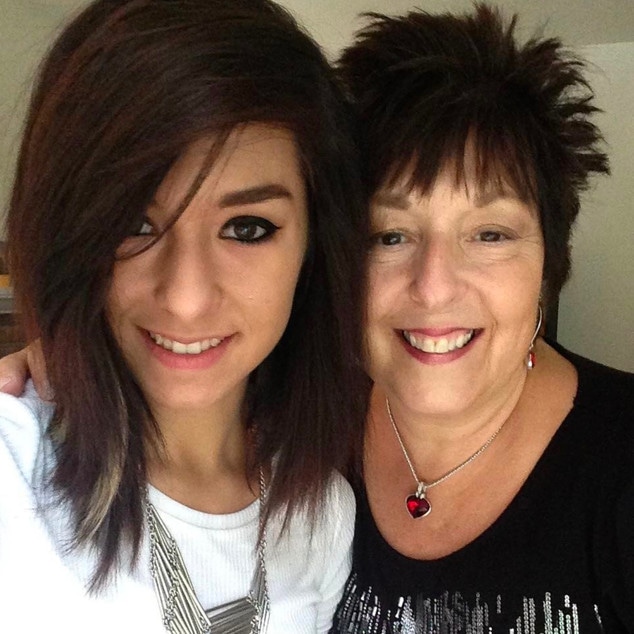 Instagram
Tina Grimmie, the mother of The Voice alumna Christina Grimmie, died from cancer just two years after her daughter's death.
According to a statement posted on Twitter from the Christina Grimmie Foundation, Tina—who was affectionately known as "Mama Grimmie"—"fought a courageous and brave battle with cancer for many years."
The statement described Tina's personality, calling her a "powerful and shining example of motherhood, being an amazing wife while giving love and encouragement to others. Her laugh, energy, passion and joyful spirit will eternally be a part of all of us."
On June 11, 2016, Christina Grimmie was shot the at Orlando's Plaza Live Theater by suspect Kevin James Loibl and approached her alone. She later died at the hospital from her wounds. Her brother Marcus Grimmie was dubbed a "hero" for attempting to halt Loibl.
An autopsy report later revealed that the 22-year-old singer died from gunshot wounds to the head and chest.
Kevin Winter/Getty Images
The statement called Tina's passing "bittersweet" because "we rejoice at the thought that Tina and Christina are united once again."
Maroon 5 singer Adam Levine was Christina's coach on The Voice and spoke out about the loss. He said he was "absolutely devastated and heartbroken" to hear about the shooting. Levine even paid for her funeral and Tina's travel expenses. He also signed Christina to his record label after her season of the show.
Levine eulogized the singer in a statement to E! News. He sad at the time of her death, "Christina was a natural, a gifted talent that comes along so rarely. She was taken from us too soon. This is yet another senseless act of extreme violence. I am left stunned and confused how these things can conceivably continue to happen in our world."
Before finding larger fame on The Voice, Christina had a very dedicated band of YouTube followers.  She even toured with Selena Gomez and Rachel Platten.
The family is asking for donations to The Christina Grimmie Foundation, which provides resources to shooting victims and breast cancer patients.
Our condolences go out to the Grimmie family.