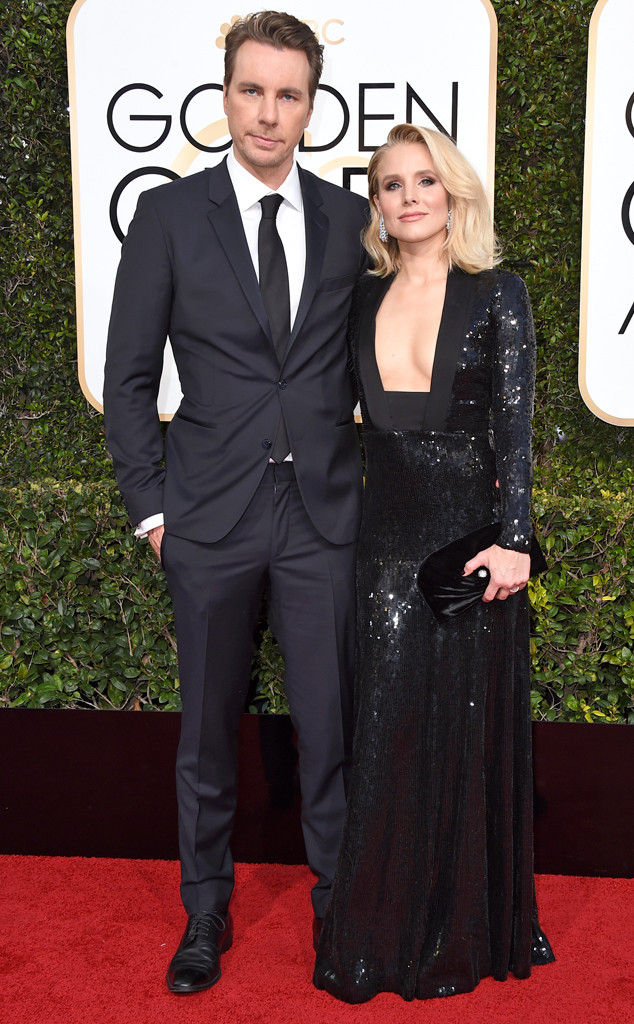 Jordan Strauss/Invision/AP
Dax Shepard's birthday isn't until January, but today is another type of day he and his wife Kristen Bell find worth celebrating.
In a moving and poignant Instagram post, Bell shared photos of the two of them—as well as pictures of Shepard holding their babies with their faces covered—throughout the years. The Good Place actress starts off her post sharing inside jokes and touching moments between the two of them. "To the man mocked me when in our wedding photos because I cried too many tears of joy, Who wore a baby Bjorn for 2 straight years to show his girls how to be as adventurous as possible, Who held our dear little shakey mann pup for 8 hrs straight on the day we had to put him down," she wrote.
Bell acknowledges the struggles Shepard dealt with while an addict and sympathizes with him in her writing. "I know how much you loved using. I know how much it got in your way. And I know, because I saw, how hard you worked to live without it," she said.
The Frozen star said of her husband: "I will forever be in awe of your dedication."
Shepard has been very open about his past drug and alcohol addiction, and Bell praises that personal trait. "I'm so proud that you have never been ashamed of your story, but instead shared it widely, with the hope it might inspire someone else to become the best version of themselves. You have certainly inspired me to do so," she said. (Read the entire post here)